What Is the Goal of Feminist Therapy?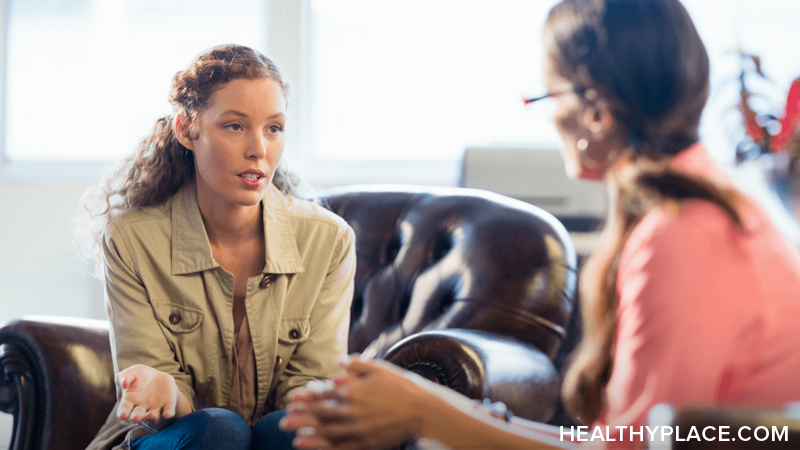 Feminist therapy is an increasingly popular mode of psychotherapy that grew out of the women's movement in the 1960s. It has been evolving to address gender-specific issues ever since. As the name suggests, this approach focuses on issues specific to gender roles and typically addresses the harmful traditional stereotypes applied to women. Feminist therapy can, however, be beneficial to both sexes, and the goals encompass people of all genders. Let's explore feminist theory and look at how and why it is used in therapy.
What Is Feminist Therapy?
Feminist therapy doesn't have a fixed definition, nor can it be attributed to a sole theory or theorist. Rather, feminist therapy was a grassroots approach that developed as a result of potentially sexist components of other psychological theories. Modern feminist therapy focuses on the specific difficulties associated with the social roles of women, as well as how these experiences block female growth and development.
Although feminist therapy is focused on personal issues, feminist theory involves the concept that "the personal is political." Therefore, therapists in this field may explore how your particular issues can be framed in a political and societal context, as well as how you are affected by the world around you.
Is Feminist Therapy Just for Women?
Despite that the main goals of feminist therapy is to empower women, the approach can also be used with men. According to feminist theory, both men and women suffer oppression under a patriarchal society. For example, men suffer from the belief that they must be strong, powerful and competitive, and they have historically found it far more difficult to talk about emotional issues.
Male gender role stress is real, and many believe this to be a factor in high male suicide rates, as well as in male PTSD recovery.
According to Matthew Tull, PhD:
"Men experiencing male gender role stress are more likely to experience anxiety, depression, problems controlling aggressive behavior and alcohol abuse. In addition, male gender role stress may also prevent certain men from seeking out social support or using other healthy coping skills."
Feminist therapy strongly advocates that gender equality benefits both sexes and is key to healthy psychological functioning.
Feminist Therapy Techniques and Goals
Feminist therapy techniques are varied and far-reaching. It is also empowerment-based, meaning it trusts you – the client – to be the expert in your own issues and the tools you could potentially use to overcome them.
Here are some of the techniques used by feminist therapists:
Reframing: Here, your therapist will help you see a specific feeling or situation in a new light by examining how outside forces (such as gender issues) may be contributing to the problem.
Empathy: By listening, validating and providing support, your therapist uses empathy to help you work through your issues and empower you to make decisions based on your own needs.
Advocacy: Much of feminist therapy is based on empowerment, and being your own advocate is part of that. Your therapist will advocate for you both actively and emotionally, while also teaching you how to advocate for yourself.
Bibliotherapy: Books are often used to assist therapeutic intervention. Your therapist might suggest feminist texts or resources that he or she feels will help you work through your particular issue or experience.
The main goal of feminist therapy is to look closely at the power differences between people and examine how they could be contributing to the patient's personal issues. It is based on the idea that gender shapes everything about us: our worldview, our identity and our wellbeing in general. Common goals of feminist therapy include:
Helping women become more assertive
Reclaiming personal power
Improving low self-esteem and addressing body-image issues
Better communication and relationship skills
Developing equal, mutual relationships between men and women (often used in couples therapy or feminist family therapy)
Empowering men and women by helping them see the impact of gender issues
Historically, one of the main criticisms of feminist therapy was that it was not inclusive enough. This is because feminism was mostly founded by white, middle-class heteronormative women, and other races and cultures were not involved. However, in recent years, feminism has given way to "intersectional feminism," which encompasses people of all genders, sexualities, cultures and backgrounds.
APA Reference
Smith, E. (2019, October 10). What Is the Goal of Feminist Therapy?, HealthyPlace. Retrieved on 2023, November 28 from https://www.healthyplace.com/other-info/mental-illness-overview/what-is-the-goal-of-feminist-therapy
Last Updated: October 15, 2019