Be Selfish In Love
"Love is the only rational act."
- Levine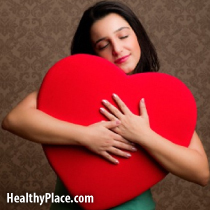 Who comes first, you or your relationship? Although answering "the relationship" may sound honorable and based on a deep level of love and commitment, its an unhealthy and destructive way to live. It is only when you can honor and love yourself first, that the relationship can be a truly loving one and not one based on need, dependency, fear, or insecurities. When each partner comes to the relationship whole, the relationship becomes an enhancement of your life and not life itself.
Most of you have flown on an airplane. Have you ever wondered why they tell you to put your OWN mask on first, before you help your child? Seems kinda selfish, doesn't it? I mean, we've been taught that the ultimate in love is self sacrifice, right? Why do these airlines tell us to save ourselves first?!? There's a practical reason they instruct you to do this. Think about it. How can you help someone when you're unconscious or struggling for breath?
Love is similar to that air mask. You can't fully love another unless you love yourself FIRST. Strap that air mask on good and tight, and you can love an endless amount. If you don't love yourself first, you have no love to give. If you truly put yourself first in love, nurture yourself, honor what you want, and make YOUR happiness the number one priority, you are better equipped to love others. Love deeper. We love others to the degree we love ourselves.
And as I've said, part of loving one's self is accepting (being okay with) who we are. Consequently, we love to the degree we're happy. While we are unhappy and attending to our fears, we are not loving. The self is always crying out for acceptance. When we deny ourselves that acceptance, life gets twisted. Our attention gets sucked into a void inside ourselves, leaving nothing left to give to another.
---
---
next: What is Love?
APA Reference
Staff, H. (2008, December 2). Be Selfish In Love, HealthyPlace. Retrieved on 2023, December 2 from https://www.healthyplace.com/relationships/creating-relationships/be-selfish-in-love
Last Updated: June 23, 2015