Safety Tips for Online Dating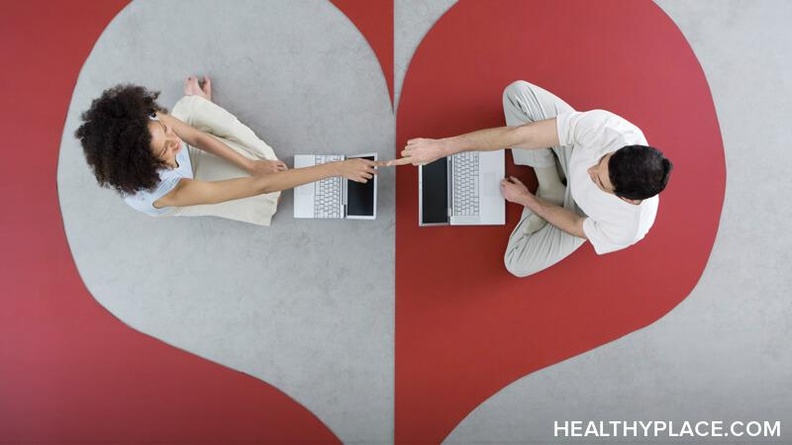 If you're involved in online dating, your personal safety could be at risk. Here are essential online dating safety tips to make your online dating experience a safe one.
Are all the guys around not at all interesting?
Are the women at the bars driving you nuts?
DON'T BE FOOLED! THERE ARE RISKS!
Have you found someone interesting on-line to chat with?
You are a part of a growing number of young men and women who are tired of the same old dating scene and have turned to the internet to find someone new. After all, the community accessible on-line is much bigger than the local campus and it seems as though meeting someone on-line is safer than picking up just anyone in a bar.
The following are things to be aware of:
HONESTY - Everyone is aware that people may misrepresent themselves on-line. As one site put it, 90% of men in on-line dating services report that they are 6' or taller, but only 19% of males are actually 6' or taller. You do the math. Either men who date on-line are a unique subset of the population or someone wants to be a little taller.
Remedy:
Use services which require pictures.
Ask them to send you several pictures through snail mail (to a different address or P.O. Box).
PRIVACY - Now, you want them to be honest with you, so you should be honest with them, right?
DON'T disclose:
phone number
address
actual email address (use Hotmail or another free email service)
Also, watch out that your personal signature lines on those services do not include the personal information you are trying to guard.
HOW DO I KNOW THEY'RE LEGIT?
On-line services to do background checks.
Ask the person if they'd be willing for you to contact some personal references. If the woman says she works for some company, go online and check out their reference.
Make sure that you have numerous contacts with the individual prior to agreeing to meet in person. This should include several contacts of different sorts, including phone or snail mail.
The Big Meeting
So, you think you've met your match. You've checked him out and allowed him to check you out. You have sent pictures and email and snail mail and talked on the phone.
Local:
Just as with a blind date, let someone know where you are and whom you are with. Better yet, bring them along and have them be in the same restaurant to keep their eyes peeled.
Meet in a public place.
Carry your cell or pager and have someone page you at a certain time. Let your date know you did that. Tell your friend if you don't answer, they should worry.
Take your own car or cab.
If things get uncomfortable, leave (even if it's through the back door).
Distance:
Be sure that you want to meet in another town, particularly at the expense. You may want to continue calling or writing. If that expense saves you the heartache of a bad experience, it's worth it.
Meet on your home turf if you can. This, of course, follows the above guidelines of a public place and such.
If you meet them at their place, don't stay with them. Get a hotel elsewhere and arrange your own transportation. Again the expense of that is worth the safety. Don't tell them where you are staying.
APA Reference
Staff, H. (2021, December 21). Safety Tips for Online Dating, HealthyPlace. Retrieved on 2023, December 9 from https://www.healthyplace.com/relationships/online-relationships/safety-tips-for-online-dating
Last Updated: March 21, 2022