Laws on Child Abuse. What Constitutes Child Abuse?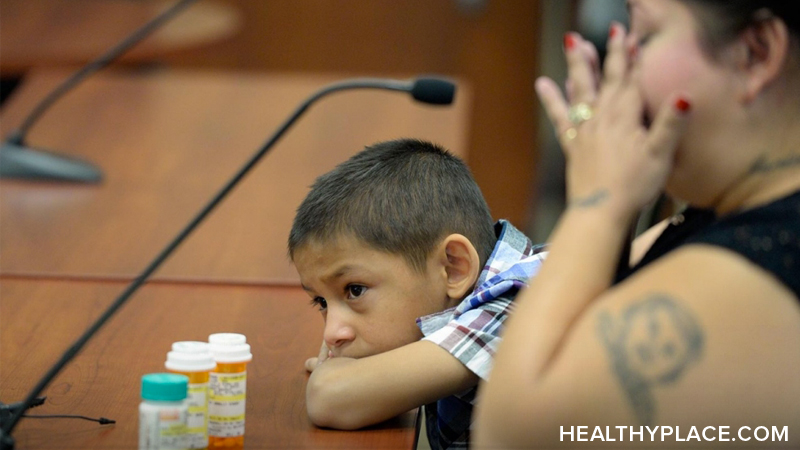 Laws on child abuse walk a fine line, as they must be strict enough to protect children from harm and yet flexible enough to allow for various childrearing techniques. Both at the state and federal level, laws against child abuse are written with this in mind.
Federal Laws About Child Abuse
The federal government defines the minimum that states must adhere to in terms of the laws against child abuse. Child abuse and child neglect are covered under the same laws. The laws on child abuse refer specifically to parents and other caregivers and defines "child" as a person under the age of 18 who is not an emancipated minor.
The Federal Child Abuse Prevention and Treatment Act (CAPTA), (42 U.S.C.A. §5106g), as amended by the Keeping Children and Families Safe Act of 2003, defines child abuse and neglect as, at a minimum:1
"Any recent act or failure to act on the part of a parent or caretaker which results in death, serious physical or emotional harm, sexual abuse or exploitation; or
An act or failure to act which presents an imminent risk of serious harm."
Further, laws on child abuse also state that sexual abuse is defined as:
"the employment, use, persuasion, inducement, enticement, or coercion of any child to engage in, or assist any other person to engage in, any sexually explicit conduct or simulation of such conduct for the purpose of producing a visual depiction of such conduct; or the rape, and in cases of caretaker or inter-familial relationships, statutory rape, molestation, prostitution, or other form of sexual exploitation of children, or incest with children."
State Laws Against Child Abuse
What constitutes child abuse varies, but many states further specify definitions for child physical abuse, emotional abuse and substance abuse and neglect laws. For example, substance abuse is an element of child abuse in many states. Circumstances that might be covered by these laws on child abuse include:
Prenatal exposure to illicit drugs or other substances
Manufacture of drugs in front of a child
Selling, distributing or giving drugs to a child
Using substances to the point of no longer being able to care for a child
State laws often contain exemptions for religious activities such as a Christian Scientist refusing to get medical care for their child.
States also commonly have laws about who must report child abuse. For example, in all states doctors, nurses and teachers much report any suspected child abuse. Unfortunately, although these laws exist, very few people are ever prosecuted for failing to disclose knowledge of child abuse.2
---
---
Penalties for Child Abusers
Breaking a law on child abuse is typically considered a state matter, although in some cases federal jurisdiction is awarded. A child abuser is subject to both criminal and civil penalties. Penalties include:
Imprisonment
Fines
Registration as a sex offender
Restrictions on probation and parole
Injunctions
Involuntary commitment
Loss of custody or parental rights
Some states have laws on child abuse that include the death penalty but likely these cannot be enforced due to a 2008 Supreme Court decision that prohibited execution of individuals convicted of child rape. Justice Anthony Kennedy penned that capital punishment should be reserved for "crimes that involve a victim's death."3
APA Reference
Tracy, N. (2021, December 17). Laws on Child Abuse. What Constitutes Child Abuse?, HealthyPlace. Retrieved on 2023, December 8 from https://www.healthyplace.com/abuse/child-abuse-information/laws-on-child-abuse-what-constitutes-child-abuse
Last Updated: December 30, 2021