Aromatherapy for Depression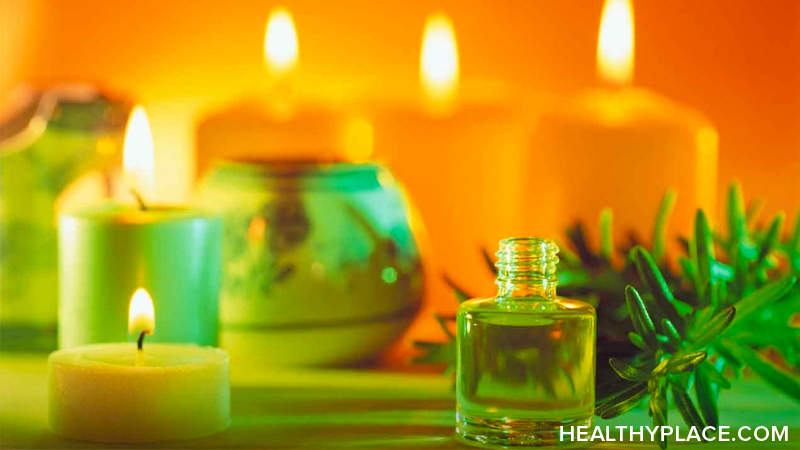 Overview of aromatherapy as a natural remedy for depression and whether aromatherapy works in treating depression.
What is Aromatherapy?
Aromatherapy usually involves gentle massage with special scented oils. It may also involve the presence of particular aromas from the heating of essential oils in a room. An essential oil is a liquid that is distilled from the scented parts of a plant.
How does Aromatherapy work?
The way essential oils work on the brain is not understood, although it has been shown that they can have an effect on the brain's electrical activity. It is thought that most of the effect enters the brain through the sense of smell. With massage there may be an effect through the skin as well.
Is it effective? / Aromatherapy benefits
There have been no studies looking at the effects of aromas alone on people suffering from depression. There is some weak evidence that the effects of massage on depression may be enhanced by the addition of essential oils to the massage oil.
Are there any disadvantages?
None known.
Where do you get it?
Aromatherapists are listed in the Yellow Pages. Many shops sell aromatherapy oils.
Recommendation - Massage Therapy for Depression
Massage therapy looks promising as a treatment for depression. However, there is not enough research to say whether essential oils enhance its effects.
Key references
Field TM. Massage therapy effects. American Psychologist 1998; 53: 1270-81.
---
---
APA Reference
Staff, H. (2008, November 29). Aromatherapy for Depression, HealthyPlace. Retrieved on 2023, December 11 from https://www.healthyplace.com/alternative-mental-health/depression-alternative/aromatherapy-for-depression
Last Updated: July 11, 2016