Anxiety at Work - Doing More and More With Less and Less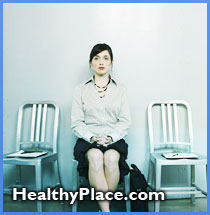 Job very stressful? Ways to cut down on your workload, relieve stress, anxiety and depression. Keep from being emotionally drained, burned out.
You haven't seen the bottom of your in-box in months.
You've gone from 9-to-5 to 8-to-7 -- and that's on a easy day.
In short, you've got too much to do with too few resources and not enough patience to deal with the stress that's building in you every day.
You're not alone.
In recent insurance industry studies, nearly half of American workers say their job is "very or extremely stressful" and 27 percent said their job was the greatest source of stress in their life.
More specifically, a study by the Northwestern National Life Insurance Company found that 53 percent of supervisors and 34 percent of non-supervisors consider their jobs highly stressful.
The following tips can help you cut down on your workload -- and your stress:
If possible, don't take on any new projects that will demand a lot of your time or come due during the time of another large project.
Take care of as much routine work in advance of the stressful time as possible.
Ask yourself: Can someone else do it? Can something be delayed? Can I substitute something else? Is it essential?
Find a time-planning system that helps you.
Concentrate on the most important tasks first.
Some national studies suggest that, on average, corporations lose about 16 days annually in productivity per worker due to stress, anxiety and depression.
Researchers find that employees are "emotionally drained" and "burned out" at the end of the day. One primary cause of those feelings is working too much or taking on more responsibility than one can handle.
Wanting to do more for the office team is an honorable goal. But when you take on too much and start to slip -- you should step back and examine what you're doing.
There are ways to handle stress and your workload before they get the best of you -- and that's the one thing you always want to contribute to your job.
Copyright © 1996 American Psychological Association
next: Anxiety at Work - Downsizing Survivors
~ anxiety-panic library articles
~ all anxiety disorders articles
APA Reference
Staff, H. (1996, January 1). Anxiety at Work - Doing More and More With Less and Less, HealthyPlace. Retrieved on 2023, December 6 from https://www.healthyplace.com/anxiety-panic/articles/anxiety-at-work-doing-more-and-more-with-less-and-less
Last Updated: July 2, 2016