Social Anxiety Support and Social Phobia Help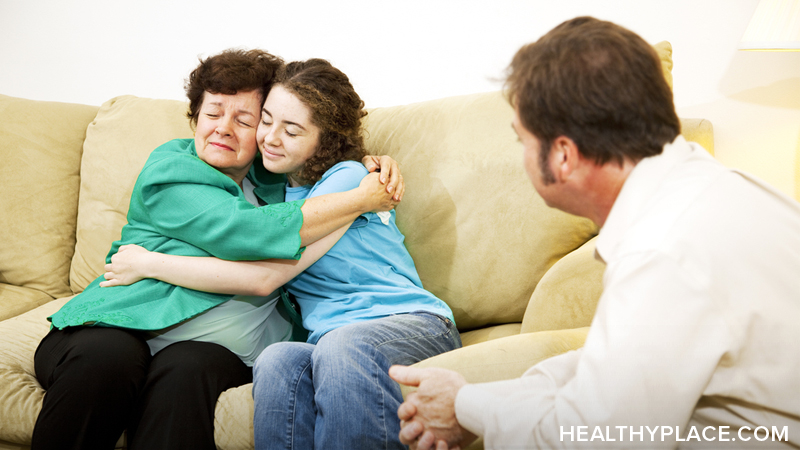 With social anxiety support and social phobia help, social anxiety can be conquered and life can return to normal. Without it, social phobia can get so bad that an individual is too distressed to leave their home. Therefore, getting help for social phobia, a recognized mental illness, is of utmost importance.
Social anxiety support and help can come from a variety of places, both professional and not. In addition to professional medical support (see social anxiety treatment), sources of social phobia help include:
Faith leaders / faith groups
Friends and family
Community organizations
Outpatient programs
Online
Finding Social Anxiety Disorder Help
The first step in finding social anxiety disorder (social phobia) help is at your doctor's office. Only a professional can diagnose social anxiety disorder. If you do not have a disorder, but suffer from general social anxiety, self-help or support groups may be your best solution.
Once you know whether you suffer from social anxiety or social phobia, you can begin to look for help. Find social anxiety support and help through:
Anxiety Disorder Association of America (ADAA) offers self-help information online as well as information on social anxiety support groups
ADAA also offers information on finding a therapist for anxiety disorders
Social Phobia / Social Anxiety Association is a non-profit that offers information and a mailing list with information about local social anxiety groups.
Social Anxiety Support offers links to in-person social phobia support groups: http://www.socialanxietysupport.com/groups/#find
Social Anxiety Disorder Help Online
In-person social phobia help may not be available in all areas and some people may be hesitant to contact in-person groups. Online social anxiety disorder support may be helpful in these situations. Many social anxiety support groups and self-help guides are online to get you started with therapy or support you through ongoing social anxiety recovery.
Find online social anxiety help and support through:
---
---
APA Reference
Tracy, N. (2012, January 14). Social Anxiety Support and Social Phobia Help, HealthyPlace. Retrieved on 2023, December 3 from https://www.healthyplace.com/anxiety-panic/social-anxiety-disorder/social-anxiety-support-and-social-phobia-help
Last Updated: May 15, 2019