10 Resolutions To Overcome Anxiety
A brand new year is almost upon us. It's a time for inward reflection and taking charge of our renewal. This is an excellent time for reflecting upon and resolving to take charge of anxiety. In my own reflecting, I thought of ten resolutions for regaining power from the beast that is anxiety. I don't like to think of them as New Year's resolutions, for New Year's resolutions are notorious for being broken. I like to think of them as "New Me" resolutions. Perhaps you might want to resolve to do some of these as you take charge of your own anxiety.
Watch Out Anxiety, I Resolve to Regain My Power
1. I will continue to learn about anxiety because knowledge gives me power.
2. I will reflect more on how anxiety affects me and my life because insight gives me power.
3. With my new insights, I will create small goals with steps to take incrementally to meet them.
4. I will experiment with ways to manage my anxiety. I'll keep exercising, I'll try yoga, and I'll make a list of eight other ways to help anxiety.
5. I will commit to implementing activities from my list one at a time and sticking with it, allowing it time and space to work rather than giving up.
6. I'm going to take some of anxiety's power away by focusing on what's going well rather than dwelling on misery and setbacks.
7. I'm going to use affirmations to deal with anxiety. These short motivational statements are helpful. I'll find some online, in books, and I'll even write some of my own. (read Building Self-Esteem Using Affirmations)
8. I will connect with others because there is healing power in human connection.
9. I will be my own best friend. I'll be patient with myself as I work to reduce anxiety's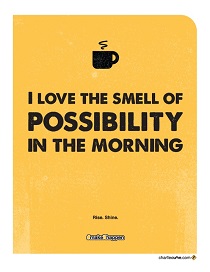 power.
10. I will recognize that I am stronger than anxiety. Many things are possible, and we all can make them happen.
Do you have resolutions of your own, actions you promise yourself you'll take to overcome anxiety?
APA Reference
Peterson, T. (2013, December 25). 10 Resolutions To Overcome Anxiety, HealthyPlace. Retrieved on 2023, September 23 from https://www.healthyplace.com/blogs/anxiety-schmanxiety/2013/12/i-resolve-to-overcome-resolutions-for-anxiety
Author: Tanya J. Peterson, MS, NCC, DAIS
Anxiety, as common daily experience deserves more attention from professional and non-professional community, as well. The reasons for this useful recommendation are numerous. In the first place is its dangerous impact in global welfare, which one has got fatal consequences to individual and social milieu, where respective person live and work. Thus, it ought to treat "ad hoc", this emotional disorder by last one psychiatric guidelines. On contrary, depression will happen as unavoidable complication. Indeed, this weak emotional disorder exhibits serious psycho-somatic statement. Moreover, anxiety requires complex and multi-modal therapeutic approaches. In this direction, your 10 mindfulness suggestion indicates complementary ways in comprehensive treatment of this fatigue mental disorder. Affirmative ways is appropriate, but it should be in concordance with real environment conditions. Without this remark, we will exposed to different psych-social troubles. In a word it ought to create and to keep god social skills, in order to be satisfying with personal, professional and social life, any more.
I agree with you, Dr. Ferati, that professional help is often essential. There are indeed many useful approaches and techniques for improving anxiety that can supplement, but not replace, professional therapeutic help.
Leave a reply