Find Exceptions to Anxiety
When someone lives with anxiety, it can seem that life is anxiety. It often feels that anxiety is the rule and that there are no exceptions to anxiety. It can be overbearing and consume our entire being, creating anxious thoughts and anxious emotions and restricting what we do. While this feels very real, the truth is that anxiety is not always as strong as it wants us to believe. There are exceptions to anxiety, times when our anxiety isn't as intense as it usually is.
Those of us who experience, or who have experienced, anxiety might be able to relate to the feeling that anxiety is forever present and that it is always, always strong. That feeling is real. After all, anxiety forces us to think about it when it makes itself known, loudly and clearly, and it interferes in our life. But while the feeling is indeed real, the truth is that no matter how strong anxiety may be, there are times when it is less strong.
Look for Exceptions to Anxiety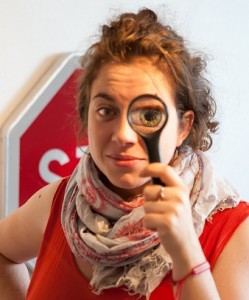 Anxiety wants to you pay attention to it. Great news: you don't have to obey! Rather than focusing on how anxiety feels and what anxiety is doing to you and your life, you can begin to find exceptions to anxiety, times when you aren't as anxious as usual.
The concept of seeking exceptions to anxiety is part of a counseling approach known as solution-focused therapy. It involves looking for those times when you have either been free from anxiety or have experienced it to a lesser degree. Look, too, for times every day, every week, when your anxiety is less intense.
Find Exceptions and then Make More of Them
When you begin to find exceptions to anxiety, you will start to notice them more and more. Then, with determination, you can learn from these exceptions. What's different about these times? How can you replicate the differences and make them intentional, working for you frequently?
I invite you to tune into the video for a bit more on finding exceptions to your anxiety.
http://youtu.be/Qdopp6LZblQ
You can also connect with Tanya J. Peterson on her website, Google+, Facebook,Twitter, Linkedin and Pinterest.
APA Reference
Peterson, T. (2015, February 26). Find Exceptions to Anxiety, HealthyPlace. Retrieved on 2023, February 2 from https://www.healthyplace.com/blogs/anxiety-schmanxiety/2015/02/find-exceptions-to-anxiety
Author: Tanya J. Peterson, MS, NCC, DAIS
I liked your article on anxiety. Such an inspirational blog. I work with Pocket Full of Feelings that will guide children of all ages toward positive behavior by developing emotional literacy skills. It also teaches how to adapt the child's behavior in a positive way.
Hello Pocket,
Thank you for your comment and for mentioning this program that can help kids!
Thank you, Tanya, for this "Look for Exceptions" video. I'm 73 years old and will have heart surgery on Friday, March 6, 2015. I've been terrified, but I watched your video this morning and have already made great strides. I was also helped by your "5 Ways To Cure Hospital Anxiety, Surgery Fear, Fear of Medicine." I can't find your separate piece on "fear of dying or mortality," which is a big issue in my fear of this surgery. It's impossible to thank you enough for your invaluable input. Respectfully yours
Hello Ms. Alberta Lee Orcutt,
Thank you for your comment and feedback! I'm so glad to hear that you are finding things to help with your anxiety about your upcoming surgery (such anxiety is very normal, by the way). I just have been searching for the piece on fear of dying or mortality (it, along with the hospital anxiety article, was written by Jodi Aman who is no longer writing for HealthyPlace), but I've been unable to find it. Perhaps it has been taken down. I wanted to give you the link, and I'm sorry I can't find the piece. I wish you the very best of luck on Friday and that after the surgery, you'll find yourself feeling much better than before! And keep making strides in overcoming anxiety. You're an inspiration!
Leave a reply