Anxiety And Self-Deprecation: Belittling Yourself Does Not Help
Anxiety and self-deprecation often go together. I have a pretty self-deprecating sense of humour. When I was younger, I would often intentionally say something unintelligent or wrong in order to get a quick laugh. This evolved over time. I learnt how to tell an overblown story about myself where I am both protagonist and punchline due to some personal, exaggerated foible or other. Even today, I can find myself mimicking the stereotyped words or actions of a caricature to endear me closer to friends who may already have a certain, fond view of me: a little nerdy, a little pretentious and slightly clumsy. Often in life it's just too painful to take yourself seriously. Sometimes, for those of us with anxiety, it can even feel too utterly humiliating to take yourself seriously. After all, we anxiety sufferers are not always sure who we are exactly and, during darker times, what we have to present to the world in terms of an identity. When you have anxiety, you can be overly self-deprecating.
How Self-Deprecation May Harm Your Self Esteem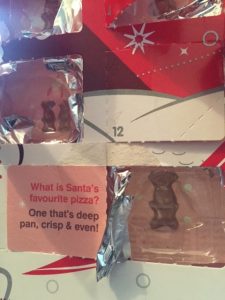 This gnawing feeling creeps audibly into my everyday speech. The way in which I communicate with others can all too often revolve around small, comical jibes at my own expense that I wouldn't dream of directing at another person. This can be lighthearted. I will often tut about my hair being messy or my clothes being unfashionable. I will mock my ongoing weight problems or the frequent poor exam grades of my school days. Other times I will be a little crueller on myself. I will sometimes, only half in jest, really, refer to myself as being a "pointless failure" or "hideously ugly" and spin jokes around these traits (Practice Self-Compassion To Increase Self-Esteem).
This continual belittling of significant parts of your identity is not good for growing your self-esteem and is, therefore, a barrier when tackling your anxiety. After all, the best way that I have, personally, found to cope with anxiety is to try and develop a strong sense of self. This involves striving to become an assured, mindful person with interests and passions. A person who is genuinely comfortable when laughing at themselves because underneath they have reached some level of contentment and acceptance regarding who they are.
From Anxiety and Self-Deprecation to Being Your Own Best Friend
A self-deprecating sense of humour is definitely not a bad thing. After all, there is nothing more telling, or, indeed, unintentionally funny about a person, after all, who is completely, solemnly certain of their own importance. I have always lived by the idea that if you can laugh at yourself then nobody else can really hurt you. There is some truth in this to some extent. A healthy dose of humour and self-awareness can help shield you from an awful lot of evils. Bullies find it much more difficult to pick on those who gladly point out their own quirks with amusement. Gossipers find it much more difficult to nitpick when you are happily admitting and sharing your flaws. However, all too often this shield can also serve to to mask deep undercurrents of hurt and this needs to be addressed from time to time.
There does need to be limits to how much you self-deprecate for laughs and you really do need to give yourself a break every now and then. Don't be afraid to be kind about yourself once in awhile and to cultivate a stronger sense of self-esteem. Nobody likes an egotist, but just make sure to bear in mind your own strengths when you are chatting with friends or colleagues. Approach conversations with a sense of positivity and self-worth. Know that it is absolutely fine to have serious ambitions, regrets, dreams and fears. Know that you are a fully rounded, complicated person whose life and individuality are not merely for the amusement of others.
Find Julia on Facebook, Twitter, Google+, LinkedIn and at her blog
APA Reference
Banim, J. (2015, December 19). Anxiety And Self-Deprecation: Belittling Yourself Does Not Help, HealthyPlace. Retrieved on 2023, December 10 from https://www.healthyplace.com/blogs/anxiety-schmanxiety/2015/12/being-overly-self-deprecating-when-suffering-from-anxiety
Author: Julia Banim
Thanks so much for the article. This really rings alarm bells for me. (another clanger as my friend call them), but, I do this all the time. "The way in which I communicate with others can all too often revolve around small, comical jibes at my own expense that I wouldn't dream of directing at another person." My friends are all very ready to laugh. I probably would if it was them saying it too. How do I get out of doing this as it really has become me and I now know it really is not healthy.
Yes it's bad, belittling and all those things worth this article, but try never being the ideal height, skin, or background. Such is my plight which I express with myriad amounts of self deprecation. I have to in order to stay, to keep from self harm. In the face of all opportunities I have to cede my power because there are forced in this world that conspired to keep people like me down and I have to accept second fiddle.
Belittling yourself is good. It makes you humble and shrinks your ego.
You bet your asteroids it does!
I've used self-deprecating humor all of my life. I always thought to myself, "Well, they are laughing WITH me and not laughing AT me." Boy, was I wrong! I am now 64 years old and have been battling a life-long chronic depression. If you don't respect yourself, don't expect others to respect you.
This brought home to me something I do too. And I agree that you have to keep it to a certain limit because it doesn't help your self esteem. Thanks for such an interesting and eye-opening article.
This is a very interesting article, and I totally agree. It's important to investigate when we find that we are commenting negatively on ourselves. But at the same time it is important to laugh at ourselves, and see the humor in our flaws, it makes it easier to face our insecurities.
Leave a reply