How to Know If You Need a Psychiatrist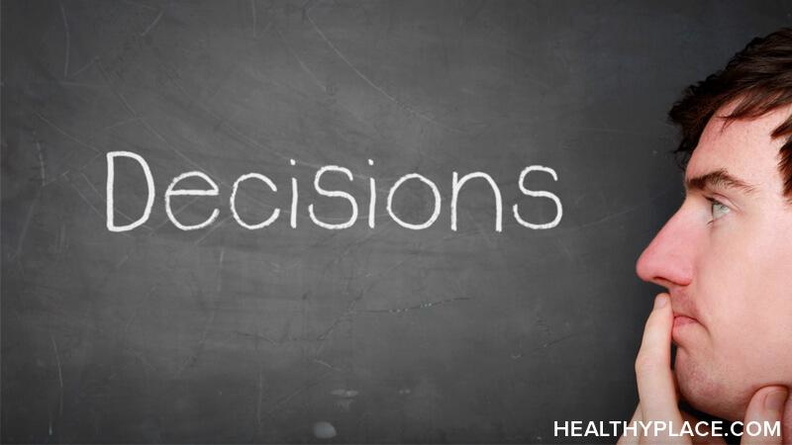 I use the word "doctor" quite liberally and often use it interchangeably with "psychiatrist." The reason is quite simple – psychiatrists are, in fact doctors, they are just specialists. Yes, that's right, your psychiatrist has all the rights and privileges that any other doctor has and could probably remove your spleen, if the occasion called for it.
Nevertheless, there are some crucial differences between "doctors" in general and "psychiatrists" in particular. And sometimes you need a psychiatrist and sometime any old doctor will do. So how do you know if you need a psychiatrist?
Why Would You Need a Psychiatrist?
Psychiatrists are medical doctors with specialized training in the area of mental health. So instead of just being a general practitioner, they attended extra schooling to specialize in mental health. A psychiatrist has about a decade of schooling beyond high school (depending on the country).
This is not to be confused with psychologist who is not a medical doctor and instead is a specialist in psychology. They are therapists and cannot prescribe medication.
Nor is this to be confused with your family doctor, who is a general practitioner. A general practitioner's job is to take care of the daily cuts and scrapes of life and to know when to refer a patient to someone else.
Mental Illness and General Practitioners
It is my opinion that anyone with a mental illness should have a proper mental health evaluation by a psychiatric professional – a psychiatrist. General practitioners do a world of harm by not being able to recognize complex mental illnesses, often diagnosing "depression" when it's not depression at all. General practitioners don't diagnose cancer – a specialist does that – and the same should be true of a mental illness.
After you've been properly diagnosed by a psychiatrist it may then be possible to have your condition managed through a general practitioner either now or in the future, but only if you're a bog-standard case of something simple or have been stable for a long time.
When Do You Need a Psychiatrist?
So, outside of diagnosis when do you need a psychiatrist?
Any time you need more than one psychiatric medication (generally)
If you have more than one diagnosis
Any time you aren't getting better under the care of a general practitioner
If you've failed two or more antidepressants
If you're experiencing complex side effects
Any time you wish to change your psychiatric medication
It's not that there's anything wrong with a general practitioner – they're just not a specialist, that's all. Because remember, a psychiatrist sees patients all day, every day, who are just like you, a general practitioner does not. A general practitioner does physicals and eye exams and prescribes antibiotics and looks down people's throats all day. None of that is going to help you with a case of bipolar disorder.
You can find Natasha Tracy on Facebook or GooglePlus or @Natasha_Tracy on Twitter.
APA Reference
Tracy, N. (2012, June 21). How to Know If You Need a Psychiatrist, HealthyPlace. Retrieved on 2019, September 21 from https://www.healthyplace.com/blogs/breakingbipolar/2012/06/how-to-know-if-you-need-a-psychiatrist
Author: Natasha Tracy
Hi Finley,

Yes, psychiatrists specialize in mental illness and anxiety disorders are one type of those mental illnesses. I would recommend that your friend seek out a psychotherapist (psychologist) and a psychiatrist for help.

- Natasha Tracy
Hi Syed,

I'm sorry you're going through this. It must be very hard. You need to contact a professional such as a psychologist or a doctor for help. You could also contact a helpline. Please see this page for more information on helplines and resources: http://www.healthyplace.com/other-info/resources/mental-health-hotline-numbers-and-referral-resources/

I hope you feel better soon.

- Natasha Tracy
Leave a reply