The Most Popular Breaking Bipolar Blog Posts in 2013
Over the course of 2013, the Breaking Bipolar blog handled all sorts of topics and not only did I have my say, but through the comments, you had yours too. Today I'd like to look back that the Breaking Bipolar blog articles of 2013 and maybe what we learned along the way.
10. I Can't Reach Out, I'm Depressed – When you're very depressed, the advice is always to reach out, but as I write about here, sometimes by very virtue of the fact that you are that depressed means that you feel incapable of reaching out.
9. What to Do if Someone with Bipolar Refuses Treatment – I have written on this subject several times because it's one of the most common questions I get. It's very difficult to handle this situation, but here is my advice on what to do if someone with bipolar refuses treatment.
8. Keeping a Job When You Have Bipolar Disorder - In spite of what some people think, many people with bipolar disorder do have jobs. These jobs range from working in Fortune 500 companies to working in service areas to volunteer positions. And while people with bipolar do have these positions, they also have special challenges because of their bipolar disorder. Here are some tips on keeping a job even if you have bipolar disorder.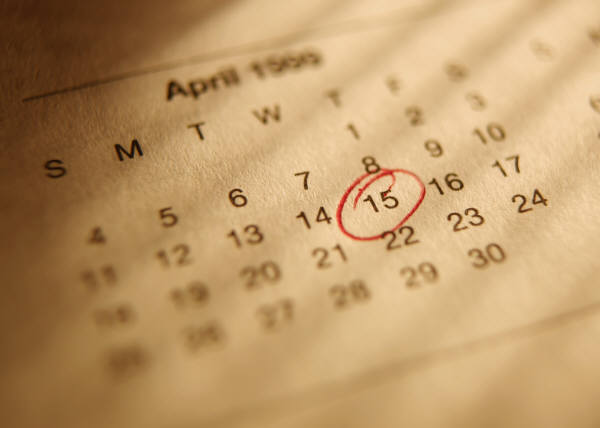 7. Is Life Ever Normal for a Person with Bipolar? – Normal, of course, is in the eye of the beholder, but no matter how you behold it, is it even possible for a person with bipolar disorder? I guess that depends on your perspective.
6. I Can't Go Out, I'm Too Depressed; I Mean, I Have The Flu – This article is about a common lie people with invisible illnesses like bipolar disorder tell. We don't think that people will understand the idea of "having a bad brain day," and so we lie and tell people something they can identify with – that we have the flu.
5. Delusional Bipolar Depression More Common Than We Think? – This article is about a theory I have on how common depression with delusion is, and judging by the response I got, many of you seem to agree with me. I believe there are many parts of severe depression that qualify as delusion and that's one of the reasons severe depression can be so hard to treat.
4. I Have Bipolar – Will Anyone Ever Love Me? – For every lock, there is a key, or so we are told, but if you're a "sick" lock, if you're a lock with bipolar disorder, is there still a key for you or will that bipolar disorder always stand in the way?
3. What's a Normal Sex Life with Bipolar? – The sex lives of people with bipolar disorder is always a popular topic, quite frankly. And like the question regarding normalcy above, people want to know what a "normal" sex life is for someone with bipolar disorder. Of course, we're all different, but there may be some similarities between people with bipolar disorder.
2. The Relationship Between Bipolar and Anger / Aggression – As aggression/anger are not symptoms of bipolar disorder (except irritability in hypo/mania), I was extremely surprised to find there is a notable relationship between anger/aggression and bipolar disorder. (This may be due to the high comorbidity between bipolar and borderline personality disorder, I don't know.)
1. Bipolar Symptoms: Psychomotor Agitation –Finally, surprising me, topping the charts is this article on psychomotor agitation. Psychomotor agitation is a symptom of bipolar disorder but it is rarely spoken of. People obviously experience it frequently, however, and want to know more about it.
The Top Breaking Bipolar Blog Articles of 2013
In looking at the top 10 Breaking Bipolar blog articles of 2013, I'm not sure there is a theme, other than this – education. I think people with bipolar disorder, myself included, are constantly looking for quality information and perspectives on our illnesses and I consider that to be a huge positive as the more we know, the better we can do.
You can find Natasha Tracy on Facebook or GooglePlus or @Natasha_Tracy on Twitter or at the Bipolar Burble, her blog.
APA Reference
Tracy, N. (2014, January 7). The Most Popular Breaking Bipolar Blog Posts in 2013, HealthyPlace. Retrieved on 2022, August 9 from https://www.healthyplace.com/blogs/breakingbipolar/2014/01/popular-breaking-bipolar-blog-2013
Author: Natasha Tracy
The main impression of this annual ordered to your fruitful working out on bipolar blog is the necessity to education the community for the place and role of mental health issue.Indeed, mental health is prerequisite of global welfare to each person in respective socio-cultural milieu. Without satisfactory mental statement we couldn't be active, successful and useful member of any community. As consequence, our global welfare would be compromised seriously. On the other hand, each person with mental disorders indicates hard impediment to social wellness. Thus, it is last moment to promote the mental health service in high level, than it is in present time around all the world. It goes without saying that int this hopeful undertaking the role of psychiatrist and others mental health experts is primary, but they would be unsuccessful in the social environment with plenty prejudices and ignorance attitudes to mental health issues. A meaningful and systematic education to personal and collective mental health condition is required at now, without any improvisation and half way measures. Unfortunately, current approaching to mental health care system leaves much to doubted on implementation of last one achievement of neuroscience in appropriate psychiatric treatment of patient with mental difficulties. With hope to a positive turn on 2014 in complex Mental Health Service!
Sarah,
I'm _so_ sorry. Thanks for telling me. It has been fixed.
- Natasha
Natasha, the links to the top ten articles are taking me to the Wordpress login page.
Leave a reply