Postpartum Depression and Psychosis: Effects on Child, Treatment
Last week, I discussed the basics of postpartum depression, postpartum psychosis and how these conditions are more common in women with bipolar disorder. Today I'll talk about screening for postpartum depression and postpartum depression as well as their severe effects on the child and the treatment of these conditions.
Screening for Postpartum Psychosis and Depression
Screening for postpartum depression and psychosis is called for in all women, but particularly in those with pre-existing bipolar disorder. Screening for depressive symptoms during pregnancy can predict who may develop postpartum depression and psychosis, but even if this is not done, effective screening tools exist for the postpartum period as well.
Postpartum depression screening can be as simple as asking these two questions:
Over the past 2 weeks have you felt down, depressed or hopeless?
Over the past 2 weeks have you felt little interest or pleasure in doing things?
The answers to those questions should indicate whether further investigation is needed. There is no reason why any medical professional can't take the time to ask those two, simple questions.
See here for more information on screening for postpartum mood disorders.
Effects of Postpartum Depression on the Infant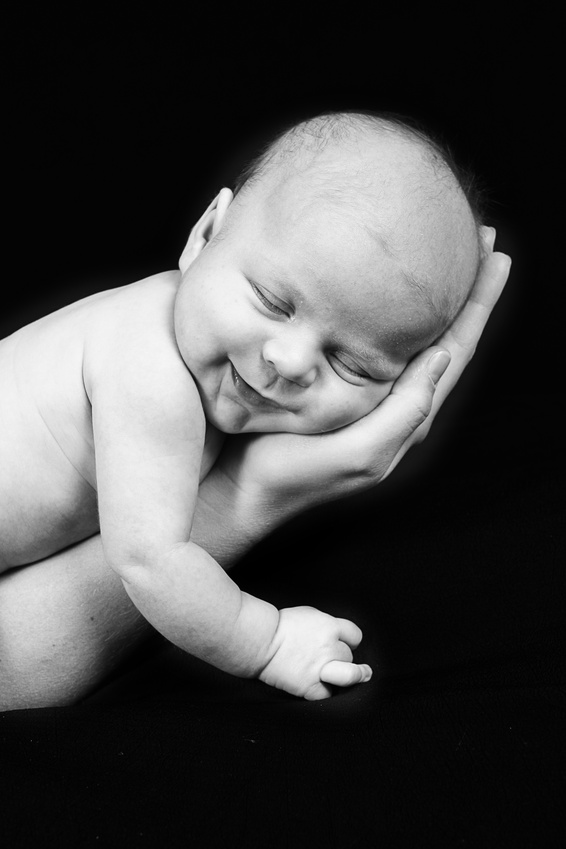 And the thing of it is, postpartum depression (and certainly postpartum psychosis) affects the mother-infant bonding and this can dramatically influence child development. Children of depressed mothers tend to have:
Behavioral problems such as sleeping and eating problems and temper tantrums
Delays in cognitive development
Emotional and social dysregulation
Early onset of depressive illness
And these negative effects can be seen into adulthood.
And keep in mind that the effect of postpartum psychosis can be as severe as death. Mothers with postpartum depression have a rate of infanticide as high as 4%.
So even if you're a mom that overlooks her own health (as many do) you should be paying attention to postpartum depression for the sake of the baby too.
Treating Postpartum Depression
Of course, postpartum depression can be treated. That's why it's so critical to catch it, because it can only be addressed if doctors know it's there (obviously). Postpartum depression can be treated with antidepressants, just like with other major depressions; however, if you have bipolar disorder, antidepressants alone are contraindicated and a mood stabilizer is more likely to be applied.
Medication is transmitted through breast milk and so breastfeeding is often not advised.
Postpartum depression can also be treated through psychotherapy but this may not be fast or effective enough depending on the severity of the depression. Therapy is often combined with medication for the best result, as with major or standard bipolar depression.
Electroconvulsive therapy (ECT) is also an option for treating severe postpartum depression.
Treating Postpartum Psychosis
Postpartum psychosis is considered a psychiatric emergency and typically requires inpatient care. Again, according to Medscape, most women with postpartum psychosis have bipolar disorder so acute treatment is typically a mood stabilizer in combination with an atypical antipsychotic and benzodiazepines. ECT may also be considered as it's considered "well tolerated and rapidly effective," and, of course, ECT doesn't put the new baby at risk with transmission through breast milk as psychopharmacology options can.
Be Aware of the Risks of Postpartum Depression and Postpartum Psychosis
Many women only learn about the risks of postpartum depression and postpartum psychosis the hard way. Spread this knowledge to the bipolar women you know so that they don't become one of them.
For more information and for references, please see this Medscape article.
You can find Natasha Tracy on Facebook or GooglePlus or @Natasha_Tracy on Twitter or at the Bipolar Burble, her blog.
APA Reference
Tracy, N. (2014, January 22). Postpartum Depression and Psychosis: Effects on Child, Treatment, HealthyPlace. Retrieved on 2023, December 6 from https://www.healthyplace.com/blogs/breakingbipolar/2014/01/postpartum-depression-psychosis-effects-child-treatment
Author: Natasha Tracy