Ways To Prepare for Winter Depression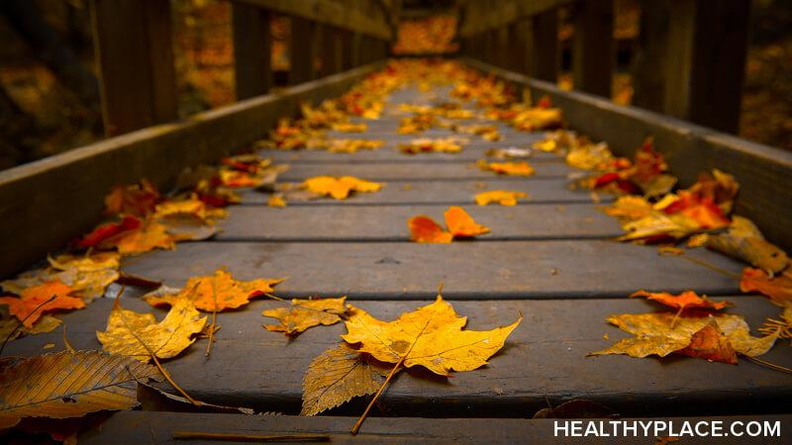 Preparing for the winter when you have depression is an important thing to do, since so many of us suffer from the winter blues. We're in the fall right now, so this is a good time to start planning ahead for the cold days and long dark nights. It's time to prepare for winter depression.
Plan Ahead to Minimise Winter Depression
After several years of this routine, I've started to accept the importance of having a plan to help prevent depression, or at least minimise the worst effects of it, if it does strike, and starting to do that in the fall. Winter blues is bad enough, but full-blown seasonal affective disorder (SAD) can be truly debilitating. I've never been unfortunate enough to have SAD myself, but I know people who have and it can wipe out the whole season for those badly affected.
I'm definitely prone to the blues in winter, though, which is why I'm making my plans now to try and get through the dark season without too many ill effects. Don't deny that winter is coming. It's going to happen whether you like it or not, so preparation is the best form of defence.
My Four-Point Winter Depression Plan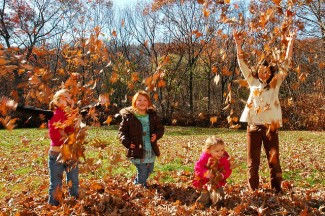 My winter depression preparation is a four-point plan, based on thinking about all the things that I often lack in winter and how I can compensate for them or get around seasonal limitations. Some of this is also around self-care for depression and remembering that when you're either experiencing or at risk of mental illness, you have to put some extra effort into ensuring you get that care.
1. Vitamin D: We get this naturally from sunlight, which we lack in the winter. This year, I was lucky enough to be able to go to a nice sunny climate (Greece) in the fall, so I got to top up my levels a little before coming back to the October gloom in the United Kingdom. But our bodies don't hold on to vitamin D, so you need to keep topped up.
There is a strong link between depression and diet, vitamin D in particular, so for me, it's definitely worth supplementing in winter. I notice a huge difference both in terms of my mood, my skin (less prone to dry patches and cracked lips) and my digestion. If you're prone to SAD, a light therapy box may also be a worthwhile investment, along with exercise to boost feel-good endorphins, which I'll go into more in point three.
2. Nutrition: We all love winter comfort foods (hello crumble, sticky puddings with custard, macaroni and cheese and mulled wine) and these are fine in moderation, but it's important to remember that good nutrition makes a difference to our mental health.
Meal planning can help you to avoid the lure of comfort food and takeout when you want to just stay under the blanket and keep warm. You might not feel like salads in winter, but things like roasted vegetables, stewed winter fruits, and healthy warming soups will ensure you get your fruit and vegetables in. I like to cook big batches of soup and freeze them in portions to defrost for quick and healthy lunches.
3. Exercise (particularly outdoors): It's easy to exercise less in the winter, not just through winter lethargy and avoiding the cold, but there are safety considerations, too, with the dark evenings. I wouldn't go out running or walking by myself of an evening when it's pitch black, for example. Finding an alternative form of exercise for the winter can be an important part of the fight against winter depression (Using Running To Fight Depression). Even if you have to switch to exercising indoors, you'll still get the benefits from the endorphins.
I am lucky enough that I can get outside during daylight hours when I work from home, as I go out during the day with the dog, but if you work in an office all day, it's especially important to find a way to get some fresh air and natural light during your time off.
4. Positivity: There are lots of things about winter I don't like, but there are also some that I do. There are things you can do in winter that you can't do in summer -- go ice skating, for example -- in my city they put up a rink in January until early March.
Lots of things about fall and winter bring out my inner child: scuffling through piles of autumn leaves in my wellies, waving sparklers and eating toffee on Bonfire Night, and ice skating when the rink comes to town (Fun Fall Activities Can Bring On The Bliss).
I also look forward to watching favourite Christmas movies with my best friend and, strangely, going to the seaside during the winter -- it's quiet and dogs are allowed back on the beach, so the hound can play in the waves all he likes. Why not make a list of all the things you are looking forward to this winter and look at it whenever you start to feel negatively or apprehensive about the coming season? Even better, plan things to look forward to and put them in your diary.
It's worth doing that little bit of planning if it means avoiding a brush with winter depression later.
APA Reference
Smith, L. (2015, October 27). Ways To Prepare for Winter Depression, HealthyPlace. Retrieved on 2023, October 4 from https://www.healthyplace.com/blogs/copingwithdepression/2015/10/preparing-for-winter-with-depression
Author: Liz Smith
Winter is actually my better time. I jog more because more free time. I read more. It is the extended holiday stresses that get to me. But you are right. Here comes the winter months, so get ready.
Leave a reply