Coping with Extreme Anger as a Symptom of Depression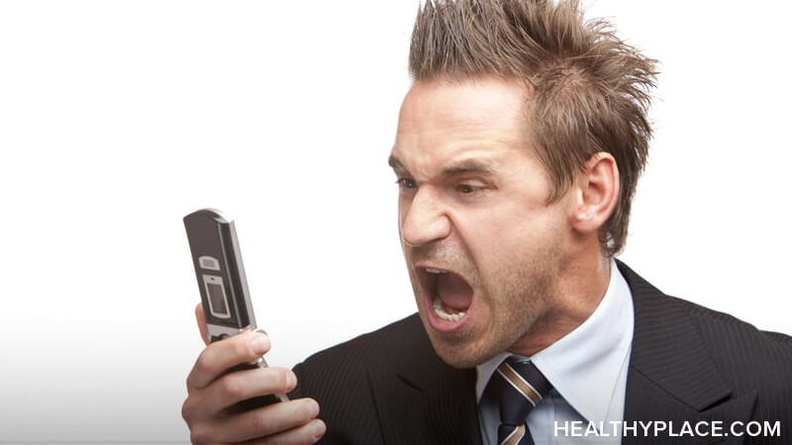 I have recently been forced to cope with extreme anger as a symptom of depression. Not crabbiness or grumpiness or irritation--anger. Bitter rage intoxicates my brain and makes it impossible to care about anything (Confronting the Dragon: Mental Illness and Rage). I am indifferent, and I've never been indifferent. I cannot find enjoyment in anything, and I have always tried to find little joys. Laughter feels foreign and serenity seems like a figment of my imagination. The most infuriating part is that I have no idea why I am so angry, and the anger has created a setback in my process of coping with depression.
Depression Causes Anger to Manifest in Different Forms
Anger appears in many different forms and I'm learning that those forms can be inconsistent. Last week I was nauseous with rage and found it difficult to eat. This week I find myself lashing out at my partner before quickly withdrawing. Sometimes I'm panicky and tense and sometimes I'm curled up on the floor, paralyzed by the violent anger crashing into the walls of my skull. Some people choose to feel anger instead of depression because they find it to be useful, energizing, and productive. I'm finding my anger to be debilitating, though. I'd rather be the sort of depressed that I'm used to instead of outrageously bitter and violently furious all the time. I had a pattern of sorrow down and I knew what to expect. This rage is shocking.
Anger with Depression Feels Like a Disappointing Setback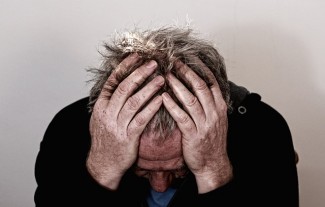 I'm disappointed that I'm experiencing this setback in coping with my depression because I know myself well. I know what I'm good at, how to care for myself when I am low, and my natural responses to various situations. This constant anger is baffling, as I've gone from a calm, strong coping mindset to a hotheaded indifference. I'm disappointed in myself for not being able to figure out this rage and for feeling so submissive to a single emotion.
How to Cope with Anger as a Depression Symptom
I know that it's important and helpful to identify triggers of any negative feelings because they are cause for change. My problem, though, is that I don't know what's triggering my anger, and it feels uncontrollable. I need to work harder to understand why I'm angry so that I can better manage my anger. Anger management takes many forms and there are plenty of suggestions regarding how to keep your temper under control. Methods include just about everything from exercising to throwing eggs into your bathtub. I know that I will not always be angry. The hopelessness and despair I feel regarding my anger is reasonable, but I will be able to sort it out and move forward with coping with my depression. And though it feels silly to be angry about being angry, I imagine that if I get angry enough, change will burst into being right in front of me. It's a comforting image at the very least.
Find Tiffanie on Twitter, Facebook, Google+, and on her personal blog.
APA Reference
Verbeke, T. (2016, November 30). Coping with Extreme Anger as a Symptom of Depression, HealthyPlace. Retrieved on 2019, August 20 from https://www.healthyplace.com/blogs/copingwithdepression/2016/11/coping-with-extreme-anger-as-a-symptom-of-depression
Author: Tiffanie Verbeke
Hi Susan,
It's highly likely that those intense emotions are pent up. I find that a lot of my anger stems from resentment at my mental health situation, and it's easy to take those emotions out on others.
Tiffanie
Author, Coping with Depression Blog
Hi Jane,

This sounds interesting and I'll definitely be checking it out. Thanks for reading!

Tiffanie
How were you able to diagnose your boarderline did you see someone?
Hi, how did you obtain a diagnoses? I gave so much rage sometimes I literally think and visually beating my dogvwho wont stop barking. I would hurt a hair on his body but I do rage verbally which is horrible.
Hello Ray,
Thank you for your comment. I'm a current coauthor of the "Coping with Depression" blog and didn't write the piece. I do have a little experience with those moments of rage. Engaging in mindfulness, being aware that I'm beginning to feel the rage before it happens, has helped me. It can be very difficult though.
--Michelle Sedas
Leave a reply