What to Do When Both You and Your Child Have Depression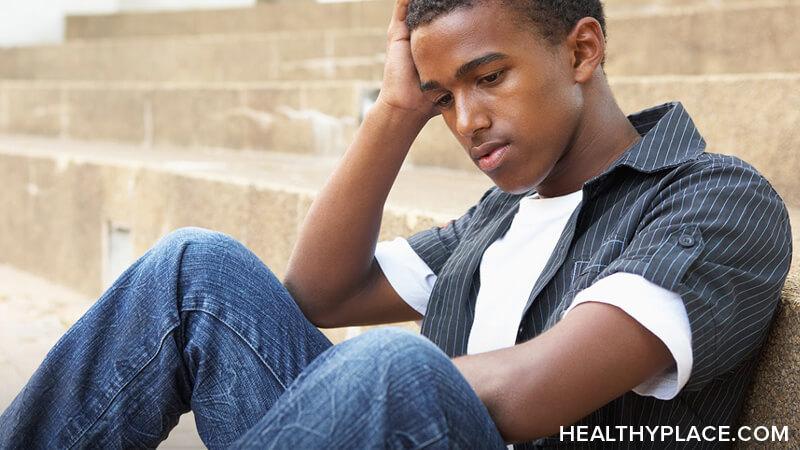 Your child has been diagnosed with depression. Now what? You're overwhelmed. You already have a depression diagnosis yourself. How can you cope with both your depression and of your child's depression? Take a breath. Relax. Let's walk through this together.
I know it can be stressful to hear that your child has depression. When my child was first diagnosed, my initial reaction was guilt. I felt I was to blame. I believed that I had passed my depression down to my child. I also felt overwhelmed and stressed. How could I cope with my depression and help my child cope with his? I knew I had to find ways to do both.
Don't Blame Yourself If Your Child Has Depression
First, I had to stop blaming myself. It's not my fault that my child has depression, and it is not your fault that your child has depression. We cannot be of help to anyone, including ourselves, if we're going through life carrying guilt. Our children don't need to see us live in this way. Let that go. Get therapy to process through these thoughts and feelings if that's what you need to do. Find a way to be free.
Being Open When Your Child Has Depression
Next, be open with your child about your own struggles with depression. Our children need to see us practice coping skills. We need to tell him or her when that's what we're doing. Share when you're having a particularly bad day with depression; talk about how you're working through it. Be an example so that he or she will be able to practice coping skills on his or her own. Let your child see that depression is not a weakness that; rather, it's an illness that can be managed with proper treatment. 
Finally, encourage your child to be open about his or her experiences with depression. Also, make sure you're receptive to what he or she says, even when it's difficult to hear. We're all too familiar with the depths of darkness to which depression takes us, so we must be prepared for the harsh realities our children will share with us. Don't jump in too quickly with advice; sometimes our children just need us to listen. As we walk this path with our children, we can lead by example and together become stronger and braver warriors in this battle against depression.
When Your Child Has Depression
For other ways to guide our children through this process of living with depression, please watch this video.
APA Reference
Smith, J. (2019, March 6). What to Do When Both You and Your Child Have Depression, HealthyPlace. Retrieved on 2023, December 2 from https://www.healthyplace.com/blogs/copingwithdepression/2019/3/what-to-do-when-both-you-and-your-child-have-depression
Author: Jennifer Smith