About Becky Doyle, Author of the "Debunking Addiction" Blog
Hi, my name is Becky and I'm a grateful, recovering alcoholic – and I mean that with total sincerity. My life was changed for the better when I finally put down the bottle in November of 2009. Consequently, I have been blessed with incredible friendships and a life that I never knew I wanted.
When I Was Addicted to Alcohol
When I was addicted to alcohol, I drank to get outside of myself. I drank when I was uncomfortable, when I needed a friend or a little courage. It was the most convenient form of desensitization I could find. Alcohol strengthened me and made me feel confident. It was always short-lived and followed by a horrendous hangover.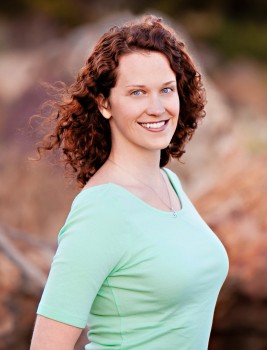 But, at the same time, I was an officer in the Coast Guard. There, it was a badge of honor that I could drink with the best of them and out-last the rest -- my love for the bar made me fun, interesting, and likeable, so I had no reason to quit.
I have distinct memories of wanting to stop drinking alcohol, and not being able to let go of my cup. I can clearly recall the terror and confusion tugging at my heart when I realized a large chunk of memory had gone missing from the night before. There were even days when the morning after left me perplexed as to what point I had decided to get drunk instead of having just two glasses of wine.
When I Quit Drinking Alcohol
In May of 2009, I realized I could not reliably predict what would happen if I started drinking. In November of 2009, I admitted I needed help and couldn't change my thinking or my actions alone. I started alcoholism rehab in December of that year, leaving the facility on January 4th as a new woman. Terrified, I joined the throngs of men and women in the San Francisco Bay area who focused on living sober one day at a time. I embraced the new life I did not yet understand, simply trusting that something better awaited me there.
Video that Shares More about Becky Doyle
Joining Debunking Addiction
I feel very privileged to join the HealthyPlace team as a writer for the Debunking Addition blog. Through my stories and posts, I hope someone else can experience the same life-changing experience of recovery from addiction. Help me help you – share Debunking Addiction on social media for other people to see. Support friends and family who are bewildered by their own drinking behavior. Don't try to fix them – but point them in a positive direction and support them on their journey. That is the best thing we can do for one another. Help an alcoholic through support and be supported. Love and be loved. Share what you have, because that's the only way to keep it.
You can find Becky on Facebook, Twitter, Google+ and her website.
APA Reference
Doyle, B. (2014, October 16). About Becky Doyle, Author of the "Debunking Addiction" Blog, HealthyPlace. Retrieved on 2023, November 30 from https://www.healthyplace.com/blogs/debunkingaddiction/2014/10/about-becky-doyle
Author: Becky Doyle
Thanks for sharing your experience. It must have been hard for you, fighting this horrible addiction. I am glad you are OK!
Somehow I completely missed your sweet comment until just now! Thank you for your support, Cindy. :)
Leave a reply