A Healthy Inner Circle Starts with a Healthy Inner-Self
It seems the older we get, the tighter our inner circle becomes. When life has you down, some of those you thought had your back run, others . . . sometimes strangers surprise you and fill that empty space up. Oh, but life has a great balancing act and when that axle turns and you are right side up again . . . you will definitely not be looking for any long, lost "friends" because your inner circle is battle-tested to win! ~ Sanjo Jendayi
Forging a Healthy Inner-self
Are your energy levels high? Do you attend to your physical fitness? Do you feel self-assured? Are you confident?
Forging a healthy inner-self does not happen overnight. It is a life-long journey of discovery. Because life can be a zany ride, it has a tendency to leave you vulnerable to negativity and self-doubt. And, if you allow it, it begins to erode your mental and physical strength, inner power of trust, reliability and confidence in your ability to accomplish things in your daily life. Believing in and feeling good about yourself is paramount to forming a healthy inner-self.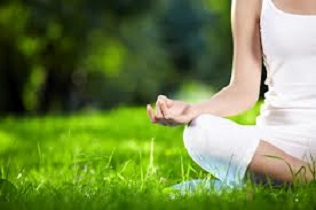 You can begin by taking real action: be a student of yourself: identify your gifts and frailties, improve your competence by building knowledge in your area of interest, create a positive self-image by being well groomed and well dressed (whatever that means to you), think, speak and act positively, express gratitude, and take stock of the values you live by. You are uniquely created and empowered to make a difference in the lives of others and have others make a positive difference in yours. Therefore, forging a healthy inner-self influences the relationships you have with others, especially those who form your inner circle.
Eight Qualities of a Healthy Inner Circle
Examine your inner circle of friends. This small circle of people are considered your trusted agents. These are people who will lift you up rather than tear you down and criticize you. You deserve to fortify your inner-self with people that are:
Positive: They create an atmosphere that makes you feel good - ensure it's beneficial for each of you.
Energized: They motivate you to live your best life.
Blissful: They are harmonious, content and enjoyable to be around.
Supportive: They provide constructive feedback and advice rather than criticize.
Inspiring: They live a life of love, kindness, and patience that inspires confidence and hope.
Forgiving: They display grace and understanding.
Safe: They are trustworthy and make you feel at ease.
Spiritual: They have faith and believe in the substance of things hoped for the evidence of things not seen.
You can also find Dr. Savion on her website, Google+, Twitter, Linkedin and Facebook.
APA Reference
Savion, S. (2014, May 9). A Healthy Inner Circle Starts with a Healthy Inner-Self, HealthyPlace. Retrieved on 2023, December 2 from https://www.healthyplace.com/blogs/livingablissfullife/2014/05/a-healthy-inner-circle-starts-with-a-healthy-inner-self
Author: Sydney Savion, D.Ed.
Spiritual understanding is also a good sense for the Health of your inner circle. Thanks for sharing.
Leave a reply