Living A Blissful Life Blog Farewell
It is with sadness that I am saying farewell to the HealthyPlace Living A Blissful Life blog. Although my blogging stay at HealthyPlace was a short stay, it was also an extremely fulfilling and often a blissful blogging experience.
Gratitude and Blissful Living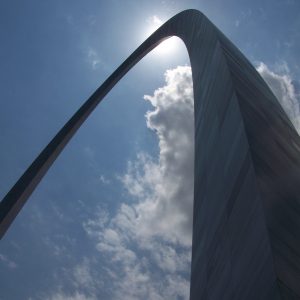 It was just a few short months ago that I said "yes" to the offer of becoming a HealthyPlace blogger. I will be forever grateful to you, my readers, who came on board and gave me a higher sense of gratitude with your following and kind comments. I am forever appreciative to Natasha Tracy, our talented, composed and forgiving blog manager. She has taught me more about the blogging world than I could ever imagine there was to learn. Every time I was afraid of the next unknown step, she patiently showed me the way. And finally, I thank my family, especially my husband, who stood by my side while I pursued a vision in my dreams. With energy, love and determination I was able to share my perception of blissful living strategies with all of you.
Balance and Blissful Living
Blissful living is truly a matter of perspective. One of my most searched for truths is experiencing blissful living in each and every day. I have found, through my search for meaning, that my most blissful living experiences are when I am able to focus outside of myself and bring balance into my everyday life. As I move on, my hope is that you, too, will find balance in your everyday living. So, I leave you with the following six wellness dimensions that have helped me find a more balanced and blissful life with hope that you too can ultimately live your most blissful life.
Social -- Be comfortable with yourself and interact with people of different ages, backgrounds, races and lifestyles.
Spiritual -- Spend time alone in personal reflection and care about the welfare of others.
Physical -- Exercise regularly and feed your body with healthy foods.
Environmental -- Recognize opportunities that lead to new skills and put those skills into action.
Emotional -- Be realistic about your expectations and maintain a positive attitude.
Intellectual -- Find your internal energy by learning because you want to and asking lots of questions.
"Balance is the perfect state of still water. Let that be our model. It remains quiet within and is not disturbed on the surface." -- Confucius
Find Joni on Twitter, Facebook, Google+, and her personal blog.
APA Reference
Reisinger, J. (2015, June 22). Living A Blissful Life Blog Farewell, HealthyPlace. Retrieved on 2023, September 26 from https://www.healthyplace.com/blogs/livingablissfullife/2015/06/living-a-blissful-life-blog-farewell
Author: Joni Reisinger MS, NCC