About Kelli Anderson, Author of 'Living a Blissful Life'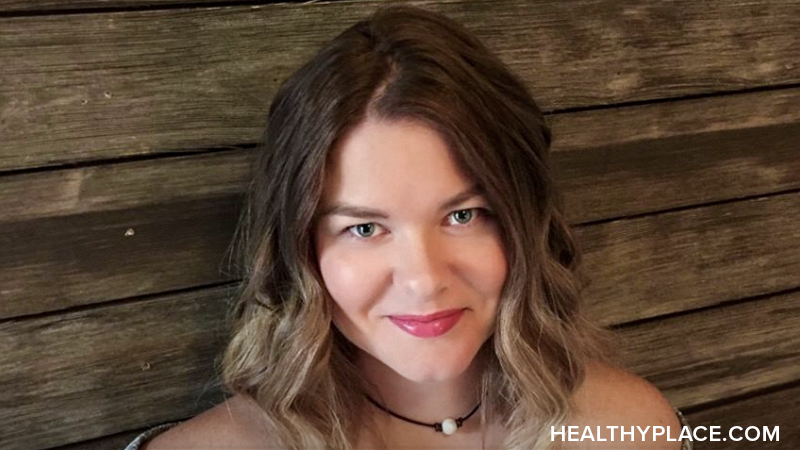 I'm Kelli Anderson, and I'm thrilled to join HealthyPlace as the author of the Living a Blissful Life blog. As a mindset and career coach, I've learned a few tricks about how to live a life full of joy. You may be surprised to find I don't focus too much on life's big milestones, but rather, I focus on those small moments that can be deeply impactful.
How Kelli Anderson Starts Living a Blissful Life
Feeling blissful starts with a shift in your perspective and thinking, and that's what I've been able to do over the last few years. After starting my first business as a copywriter, I knew I needed a guide or cheerleader to help me through those lonely entrepreneurial days. I hired a business coach, and her partner served as a mindset coach. This experience truly opened my eyes to how our mindset affects us every day and that we have the ability to change it.
Kelli Anderson Helps Others Lead Blissful Lives
Fast forward a few years, and I loved working on my mindset, changing my thoughts, and looking at life through a different lens so much that I started my own mindset coaching business, Mindset Mamas. Today, I help driven moms leave jobs that no longer serve them and start careers that make them feel fulfilled. We do this by finding their purpose through mindset work and self-care practices, along with career coaching. Working on each of these areas in your life will ultimately lead you to live a more blissful life, and isn't that what it's all about? I'm excited to dive in and give you practice tips on how to do this yourself.
Learn more about Kelli Anderson and where she hopes to take the Living a Blissful Life blog:
APA Reference
Anderson, K. (2020, August 17). About Kelli Anderson, Author of 'Living a Blissful Life', HealthyPlace. Retrieved on 2023, October 4 from https://www.healthyplace.com/blogs/livingablissfullife/2020/8/about-kelli-anderson-author-of-living-a-blissful-life
Author: Kelli Anderson