Remaining Calm in the Chaos of the World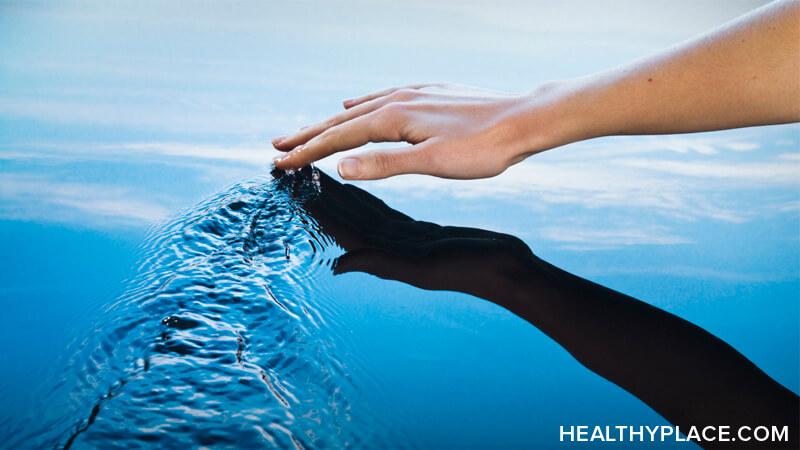 Remaining calm in the chaos of today's fast-paced world can sometimes seem like an uphill struggle. Chaos is ever-present in the news, from global crises and natural disasters to political upheaval and economic instability. This chaos can seep into our daily lives, leaving us uncertain about the future. Not surprisingly, it's easy to get caught up in the whirlwind of chaotic events and lose our sense of inner calm, but you can be calm even in chaos.
Surviving So You Can Stay Calm in Chaos
The past few years have seen several unexpected and unfortunate situations emerge worldwide. As a small business owner, the COVID pandemic was undoubtedly the most challenging I had to confront. Initially, restrictions on social interaction had restaurants and shops closing down all along the street where I work. What was once a bustling, lively area became a ghost town, and the future of my own business was in the balance for the first couple of months. But while it was an obvious concern, it didn't worry me as much as those around me, and I attribute that to two main reasons.
Firstly, I was fortunate to have already spent a long time working on my inner calm as part of my struggle with mental health issues. In a roundabout way, I think those issues prepared me well for this type of unpredictable scenario. I knew that allowing internal or external chaos to consume my thoughts and emotions was detrimental to my mental and physical wellbeing, so I was ready in one way or another.
The other reason is my perspective of not getting upset by circumstances beyond my control. If something is beyond my control, then there is no point in worrying about it. All worrying does is add more anxiety to an already stressful situation. Conversely, if a problem is within my control, I can fix it, and everything will turn out all right. The result is the same — there's no point worrying about it, and I'm sure that having this attitude helped me get through that initial phase of the pandemic.
All my early practice had allowed me to stay calm during the chaos of the pandemic.
Healthful Habits for Remaining Calm in Chaos
Developing habits to help me remain calm during the chaos of my ordeal with various mental health issues and not giving in to unnecessary worry proved hugely beneficial. Although I no longer have severe mental health issues, I still build on my experiences and practice many healthful habits daily.
The ones I find most valuable include:
Reducing exposure to the news and media and creating regular media-free periods to prevent information overload
Practicing daily meditation and controlled breathing to develop a sense of inner peace
Avoiding multitasking to give my full attention to the job at hand
Maintaining a regular and enjoyable exercise routine to promote physical and mental wellbeing
Eating delicious and healthy foods that satisfy my tastebuds and my body's nutritional needs
Staying socially connected with friends and family to encourage a sense of belonging
For more on remaining calm during chaos, watch this:
In Chaos, Cultivating Calm and a Sense of Inner Peace
It's important to note that remaining calm when chaos surrounds me is not about suppressing my emotions or denying the existence of problems. Instead, it involves developing and strengthening attributes that enable me to respond to demanding situations without losing my composure. Of course, it isn't always easy, but by practicing the aforementioned beneficial habits, things gradually become more manageable.
By understanding the importance of calmness and recognizing the harmful effects of a pessimistic outlook on life, I have actively sought strategies to cultivate inner peace and resilience. Through meditation, a balanced lifestyle, and a positive mindset, I have chosen to remain tranquil but strong despite the world's many chaotic challenges.
APA Reference
Brocklebank, M. (2023, June 12). Remaining Calm in the Chaos of the World, HealthyPlace. Retrieved on 2023, December 1 from https://www.healthyplace.com/blogs/livingablissfullife/2023/6/remaining-calm-in-the-chaos-of-the-world
Author: Matt Brocklebank