#SuicideIsNotSelfish: I've Been Postponing Mine for 20 Years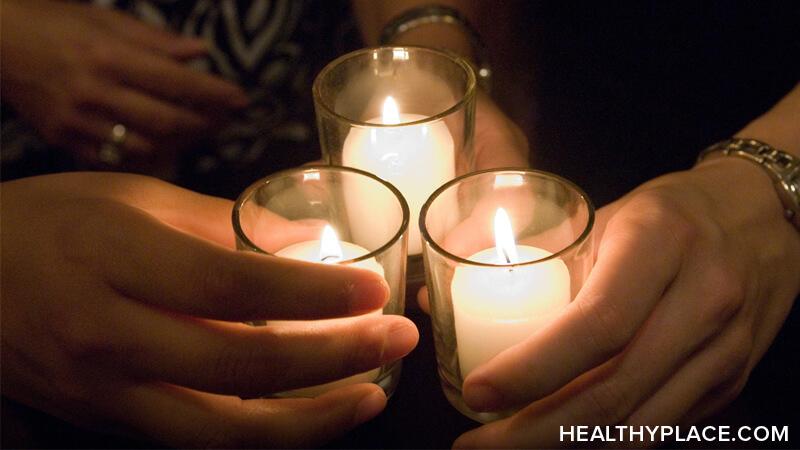 Trigger warning: This post involves a frank discussion of suicide and how #suicideisnotselfish.
How often have you heard people say or imply that suicide is selfish? Well, if you are a netizen like me or have lost a loved one to suicide, I am sure you have been exposed to this line one time too many. Not only is this statement hurtful, but it is also completely untrue. I want to be clear: #suicideisnotselfish.
Being Suicidal for 20 Years, I Know Suicide Is Not Selfish
Many people think that suicide is a selfish act. As an almost 33-year-old individual who has been suicidal since the age of 13, I know for a fact that it is not selfish. Suicide attempts notwithstanding, I have somehow managed to stay alive for reasons like:
Now isn't a good time for my family. I need to wait for things to improve before I leave.
I can't hurt my loved ones; maybe I should live until my birthday. That way, they will only have to grieve for one day, especially if I make it look like an accident. 
The reasons above aren't selfish because they consider the feelings of others. And as a member of multiple mental health support groups, I know that many suicidal people live for others for as long as they can. One may find fault with our reasons, but no just person can say that those who die by suicide are selfish. Such statements only shame suicidal people and those who died by suicide. They only add to the stigma around the complex topics of suicide and mental illness.
Are Suicidal Thoughts Common?
I believe this question is of primary importance because not everyone gets suicidal thoughts. I have conducted informal surveys on this topic, and some people said they had never experienced suicidal thoughts. However, suicidal thoughts are not uncommon. According to the Centers for Disease Control and Prevention (CDC), 
"Suicide was responsible for 48,183 deaths in 2021, which is about one death every 11 minutes. The number of people who think about or attempt suicide is even higher. In 2021, an estimated 12.3 million American adults seriously thought about suicide, 3.5 million planned a suicide attempt, and 1.7 million attempted suicide. Suicide was the leading cause of death for people ages 10-14 and 20-34."1
Where Do Suicidal Thoughts Come From If #Suicideisnotselfish?
As far as I can remember, I got my first suicidal thought on the morning of my 13th birthday. I had just woken up, and suddenly, these thoughts entered my mind, "Oh, it's my birthday today. God, I want to die."
Little did I know that similar suicidal thoughts would intensify and occur more frequently over the years. While no one knows how suicidal thoughts form, these thoughts can lead to an attempt. It is crucial to know what makes a person prone to attempting suicide. According to the National Institute of Mental Health,
"The main risk factors for suicide are:
A history of suicide attempts
Depression, other mental disorders, or substance use disorder
Chronic pain
Family history of a mental disorder or substance use
Family history of suicide
Exposure to family violence, including physical or sexual abuse
Presence of guns or other firearms in the home
Having recently been released from prison or jail
Exposure, either directly or indirectly, to others' suicidal behavior

Stressful life events and interpersonal stressors may contribute to suicide risk, especially when they occur along with suicide risk factors. Although risk factors for suicide are important, someone who is showing warning signs of suicide may be at higher risk and need immediate attention."2
Watch the video below to learn some more common warning signs of suicide.
If you have lost loved ones to suicide, I am sorry for your loss. I know how much it hurts because I lost a friend to suicide last year. However, this does not give us the right to get judgmental and call them selfish. We need to understand that suicide is not a choice and #suicideisnotselfish. A person attempts suicide because they believe it is the only way to end suffering. To reduce the stigma around suicide, we need to talk about it often, openly, and with empathy. Only then can we encourage suicidal people to seek professional help and ask for support from loved ones. 
If you feel that you may hurt yourself or someone else, call 9-1-1 immediately. 

For more information on suicide, see our suicide information, resources, and support section. For additional mental health help, please see our mental health hotline numbers and referral information section. 
Sources
Facts About Suicide  | Suicide | CDC. (n.d.). https://www.cdc.gov/suicide/facts/index.html

Frequently Asked Questions About Suicide. (n.d.). National Institute of Mental Health (NIMH). https://www.nimh.nih.gov/health/publications/suicide-faq
APA Reference
Shaikh, M. (2023, May 24). #SuicideIsNotSelfish: I've Been Postponing Mine for 20 Years, HealthyPlace. Retrieved on 2023, December 9 from https://www.healthyplace.com/blogs/mentalhealthforthedigitalgeneration/2023/5/suicideisnotselfish-ive-been-postponing-mine-for-20-years
Author: Mahevash Shaikh