Introduction to Juliana Sabatello, Author of 'Relationships and Mental Illness'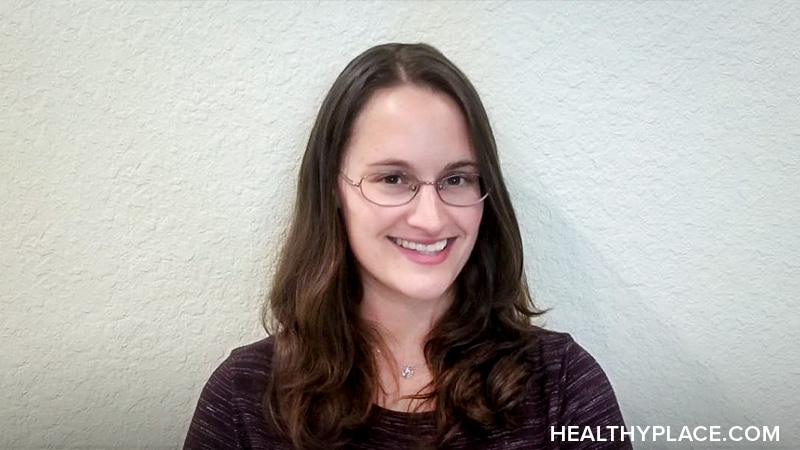 My name is Juliana Sabatello, and I'm happy to be joining HealthyPlace as a contributor to the Relationships and Mental Illness blog. I am 28, a South Florida native, and I studied psychology and human and social development at the University of Miami, and I have a master's in mental health counseling from the University of Central Florida. Like many in the mental health field, I became interested because of my experience with my own mental health early in life. I have had anxiety since early childhood, panic disorder since late adolescence, and my first major depressive episode at age 11. Mental illness has affected every relationship I have ever had.
Juliana Sabatello's Early Experience with Mental Illness and Relationships
I was not officially diagnosed with anything until age 18. I always felt different but didn't understand why. My life changed after reading The Highly Sensitive Person by Elaine Aron in my 20s. I finally determined that I have sensory processing sensitivity, a highly sensitive and reactive nervous system, which contributes to my personal challenges with my mental health. I was able to look back on my childhood memories of anxiety and depression and color them with understanding, and I was able to use this knowledge to inform my own mental health treatment, my interactions with others, and my relationships.
Passionate about Relationships and Mental Illness
Close relationships are of the highest importance to me and bring meaning to my life. My relationships with friends, family, and my significant other have been the strongest curative factors in my own journey with mental illness. My mental health has always been a third wheel in every relationship I have had, platonic or romantic, so I have worked hard at improving communication, setting and respecting boundaries, and self-reflection to improve my relationships.
I am engaged to my partner of eight years, who admits he knew little about mental health before meeting me. We have grown together and committed to open, honest communication to keep our relationship strong. I'm grateful for the foundation we have built that can support the challenges my mental health often brings to the table. I hope through this blog I can offer hope, support, and a community to those who are navigating close relationships alongside their own mental health challenges as well as those who want to better understand their friends, family members, or partners with mental illnesses.
Learn more about Juliana Sabatello's experience with mental illness and relationships here:
Let me know what content you would like to see. I am excited to join HealthyPlace, and I look forward to our conversations.
APA Reference
Sabatello, J. (2021, January 12). Introduction to Juliana Sabatello, Author of 'Relationships and Mental Illness', HealthyPlace. Retrieved on 2023, December 8 from https://www.healthyplace.com/blogs/relationshipsandmentalillness/2021/1/introduction-to-juliana-sabatello-author-of-relationships-and-mental-illness
Author: Juliana Sabatello
So happy to see you here spreading awareness and healthy information about mental illness. You're knowledge and understanding will help a lot of people. Can't wait to see more.
Thank you! I appreciate the support!
Welcome, Juliana! So glad to see you here. This is such a beautiful topic to be diving into. I look forward to reading your future posts and learning more about your work.
Thank you! I'm glad to be here!
Leave a reply