Ideas for Self-Injury Awareness Month 2021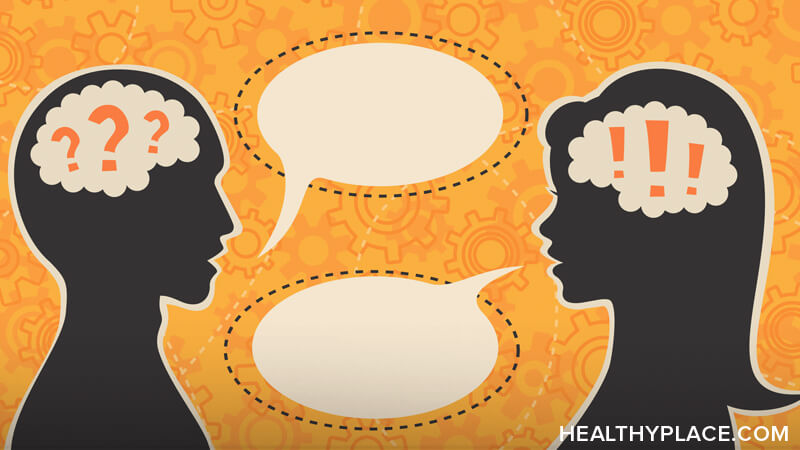 Self-Injury Awareness Month 2021 is upon us. March offers an excellent opportunity to educate ourselves and each other about self-harm—and if you're not sure what exactly you're supposed to do with this opportunity, here are a few ideas to spark your creativity.
Raising Awareness for Self-Injury Awareness Month 2021
Maybe, like me, you're someone with a history of self-harming behavior. And maybe, like me, you want to make something good out of it. Self-Injury Awareness Month is the perfect time to step out and speak up about your experiences to raise awareness and promote healthy recovery for others like you. There are numerous ways you can do this:
Blogging—either on your own or for a major platform (like I do for HealthyPlace)
Social media posting—just take care to avoid language and images that might be triggering for others
Contributing to magazines—this can mean writing and submitting articles or simply sending in a letter to the editor
Host, or participate in, a local or online event—this event may be specific to this cause or simply about raising awareness for mental health in general
Talking to friends and family—either about your experiences or about how they can support your recovery
This list isn't exhaustive, of course. There are many ways you can contribute to raising awareness around self-injury, depending on what self-harm resources and connections you have to draw on as well as the level of your ambition. While big projects will certainly draw more public attention, even something as simple as reaching out to one other person to educate or to offer support is still a worthwhile contribution to the overall effort to erase the stigma and promote compassion.
Note, however, that you should never feel pressured to share your own experiences if you are not willing to do so. If you want to help out but don't want to divulge personal details (or you're here because you know someone who self-harms but don't struggle with this issue yourself), you can always amplify the voices of others who have struggled with self-harm. Share their stories on your website or social media as often as you see fit—and if anyone asks why, you can just remind them that it's Self-Injury Awareness Month.
Observing Self-Injury Awareness Month Privately in 2021
While the world can always use more advocates for good causes, it's okay not to be drawn in that direction. Even if you're not looking to observe Self-Injury Awareness Month publicly, this is still an excellent time to try out a few things on your own, such as:
Writing out your feelings about your self-harm journey and the stigma you may have encountered along the way, in a journal or during a freewriting session
Celebrating a recently crossed milestone in your recovery journey, no matter how big or small it may seem
Taking some time to yourself to take stock of where you're at in your journey and what you can do to keep moving forward on the path of recovery
Writing yourself a letter, either to offer yourself hope for the future or to forgive yourself if you've been struggling with guilt or shame
Trying out a new healthy coping technique, like self-harm urge surfing or art therapy exercises
These are just a few of many, many possibilities. The important thing, whatever you choose to do, is that you do it with kindness and respect—toward yourself and others.
How are you planning to observe Self-Injury Awareness Month 2021? Do you have any ideas or suggestions to add to this list? Let us know in the comments.
APA Reference
Kim Berkley (2021, March 4). Ideas for Self-Injury Awareness Month 2021, HealthyPlace. Retrieved on 2023, December 9 from https://www.healthyplace.com/blogs/speakingoutaboutselfinjury/2021/3/ideas-for-self-injury-awareness-month-2021
Author: Kim Berkley