The Calm Harm App: Can Apps Really Help You Avoid Self-Harm?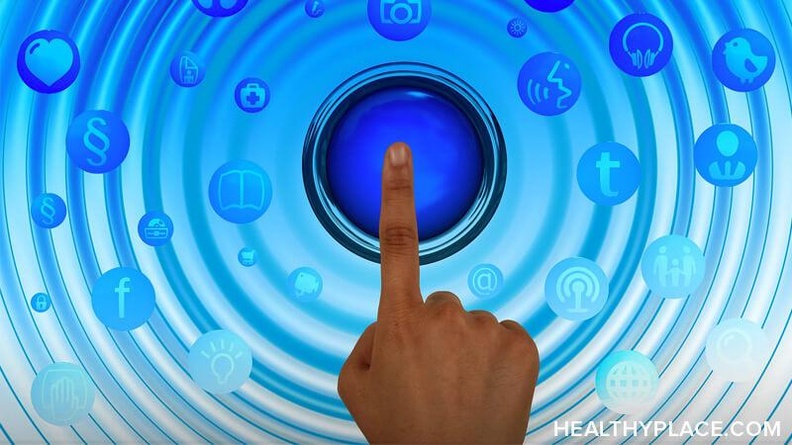 Technology can be both a curse and a blessing. On the one hand, many time-stealing apps might be detrimental to mental health in the long run, but, on the other hand, occasional gems like the Calm Harm app provide a much-needed distraction when the urge to self-harm strikes.
The Calm Harm App: What Is It, and How Does It Work?
The Calm Harm app is a free mobile app developed with the basic principles of dialectical behavioral therapy (DBT),1 which is often used to treat patients suffering from self-injury. In essence, it provides a series of tasks that help you manage self-harm urges. You can also journal your progress and evaluate each activity, which can be a useful tool for you and even your therapist.
There are several categories of tasks: comfort, distract, express, release, random, and breathe. Each category offers a selection of different activities, depending on what works for you in a given situation. For instance, one of the suggestions in the release category is to press an ice cube against your skin. However, you can also choose to hide this task if it triggers you. 
If a physical release does not work for you, you can try other tasks such as cooking, singing, engaging in spiritual activities, and many more options. Each task also comes with a timer, which you can set for either five or 15 minutes. The app will then ask you in 60-second intervals whether the urge to self-harm has passed or not. There is also a blank contact section where you can enter emergency contact details.
If you're worried about someone discovering the app, you can also set up a password. However, I would recommend you choose a password that is simple to remember, as forgetting the password or not being able to type it in correctly could exacerbate your self-harm urges if you become distressed.
Can Apps Like Calm Harm Help You Avoid Self-Harm?
Overall, I think a mobile app can be convenient when you need extra support on-the-go. Most people carry a smartphone everywhere, so it makes sense to use the technology available as a self-harm management tool.
However, you don't actually need a mobile app if it's not your thing. In a previous post, I talked about creating your own self-harm care plan, which can replicate the same experience offline. You can use a simple notebook to write down your most common urges, track your moods, and list activities that best distract you from harmful behaviors. 
Also, note that whether you decide to use the app or a journal, these are not replacements for therapy. They are excellent self-help for mental health tools, but they might not be suitable for everyone. Therefore, if you feel you need more guidance or support, please consult a doctor or check out the available resources here at HealthyPlace.
Do you use the Calm Harm app to manage your self-harm urges? Does it help you? Share your thoughts in the comment section.
Source
Calm Harm, About Calm Harm. Accessed February 7, 2021.
APA Reference
Halas, M. (2021, February 8). The Calm Harm App: Can Apps Really Help You Avoid Self-Harm?, HealthyPlace. Retrieved on 2021, April 15 from https://www.healthyplace.com/blogs/speakingoutaboutselfinjury/2021/2/the-calm-harm-app-can-apps-really-help-you-avoid-self-harm
Author: Martyna Halas
I'm always fascinated to learn about new technology and the potential benefits they have. This is a new one for me so I'm glad to come across such a helpful article about it here. It seems like apps, when created mindfully and used appropriately can be really helpful. So that's a wonderful advancement to see.
Leave a reply