Relationship Between Bulimia and Suicide, Suicidal Thoughts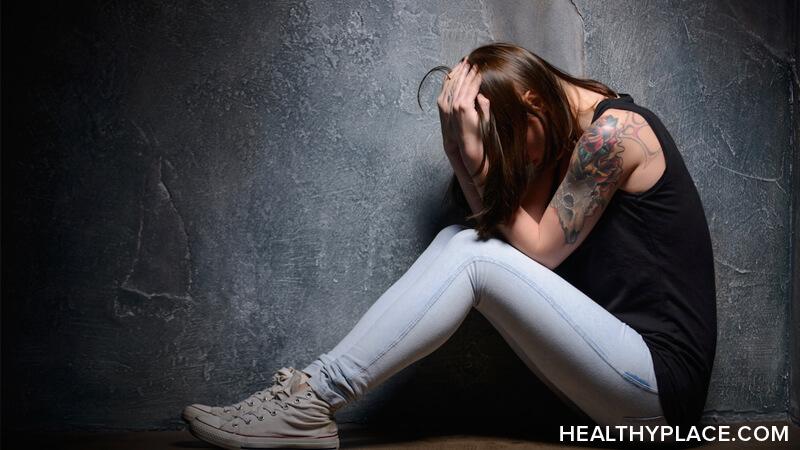 Trigger warning: This post contains a frank discussion of suicide pertaining to the link between bulimia and suicide.
Eating disorders have been trivialized for decades. However, people struggling with these illnesses have an elevated risk of death by suicide compared to other psychiatric disorders, with bulimia having the highest attempted suicide rates. High comorbidity associated with bulimia – and the dearth of research – makes it difficult to tease apart what contributes to suicide risk. But people need to know that both bulimia, and the suicidality that accompanies it, can be treated and overcome.
Why Are Bulimia and Suicide So Closely Linked?
Historically, eating disorders have been viewed as affecting young, white, affluent women. They were once thought to be restricted to Western culture, stemming from an obsession with appearance and thinness. These stereotypes have dissolved over time. Still, the invisibility of bulimia – a pernicious medical and psychiatric illness – often means that it continues to be misunderstood.
People with bulimia are nearly eight times more likely to die by suicide than the general population.1 According to a 2013 study, 27.9 percent of students with a history of an eating disorder reported experiencing suicidal ideation, making specific plans, or attempting suicide. The highest rates of risk were among people with bulimia (45.2 percent), closely followed by anorexia (34.6 percent).2
Bulimia survivors tend to struggle with mood disorders and other psychiatric conditions, such as anxiety disorders, depression, and substance abuse. Each of these disorders harbors an increased risk of suicide, making it difficult for healthcare providers to pinpoint precisely what underlies patients' suicidal thoughts; in turn, posing a barrier to effective treatment.
Certain characteristics, such as internalizing personality traits and impulsivity, have been shown to make bulimics more vulnerable to suicidal ideation. Researchers have suggested that it's specifically the lethal combination of these traits with bulimia that leads to suicidal behaviors.3 But there are sparse studies devoted to this topic.
The Toxicity of Silence Concerning Bulimia and Suicide
Bulimia is like a tornado that wreaks havoc on all areas of life: health, relationships, mental wellbeing. Yet, survivors can go undiagnosed and untreated for years, stuck in a vicious loop of restricting, bingeing and purging. As the illness escalates, tipping into despair, people can feel like they have nowhere to turn. But full recovery is possible.
The first step towards recovery may involve speaking with your doctor or nurse about some of your difficulties or stepping into a 12-step support group meeting, such as Overeaters Anonymous (OA) and Food Addicts Anonymous (FAA), where survivors can share their experiences with one another. The 12-step program might not be for everyone. Though, there are many other effective treatments and resources to help people manage and overcome bulimia and suicidal ideation, including evidence-based practices like cognitive behavioral therapy (CBT), psychotherapy, and family-based therapy (FBT).
It can take people years to understand, much less open up about the fact that they're struggling with this complex disorder. People with bulimia who are struggling with suicidal ideation should remember that they're not alone. The more we talk about it, the less these discussions engender secrecy and shame. Given the strong link between bulimia and suicidality, it's important to continue investigating the factors contributing to suicidal ideation, which can help guide mental health professionals in preventing and reducing suicide risk during treatment. 
If you feel that you may hurt yourself or someone else, call 9-1-1 immediately.

For more information on suicide, see our suicide information, resources and support section. For additional mental health help, please see our mental health hotline numbers and referral information section.
Sources
Eating Recovery Center. Managing Suicidality in Eating Disorder Patients - Anne Marie O'Melia, MS, MD. Accessed September 27, 2016.
Bodell, P., et al, "Comorbidity-Independent Risk for Suicidality Increases with Bulimia Nervosa But Not with Anorexia Nervosa." Journal of Psychiatric Research, February 4, 2013.
Forcano, L., et al, "Suicide Attempts in Bulimia Nervosa: Personality and Psychopathological Correlates." European Psychiatry, March 2009.
APA Reference
Redif, Z. (2019, September 18). Relationship Between Bulimia and Suicide, Suicidal Thoughts, HealthyPlace. Retrieved on 2023, November 29 from https://www.healthyplace.com/blogs/survivinged/2019/9/relationship-between-bulimia-and-suicide-suicidal-thoughts
Author: Ziba Redif