Does Seeing Mental Illness Stories Online Annoy You?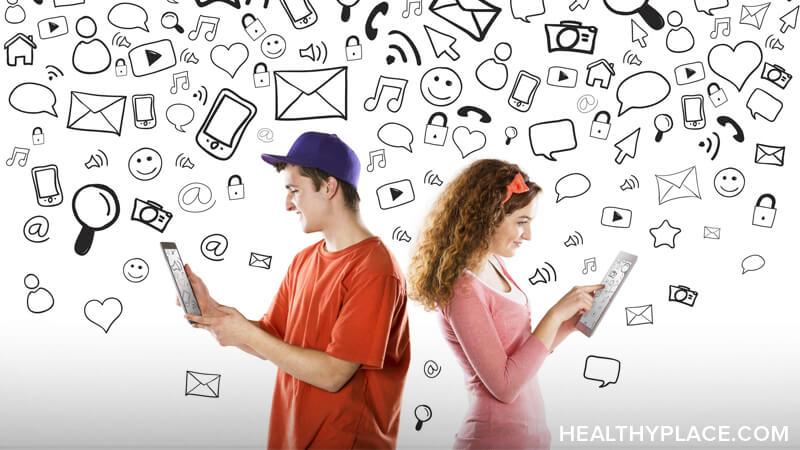 In today's day and age, it's easier than ever for people to share their mental illness stories online. Whether it's sharing a struggle, a small victory, a big triumph, or a plea for help, stories about mental illness are aplenty. While many call those who share their mental illness stories brave and strong, there are also those who tear them down, saying they should keep the information to themselves--and offline. If sharing mental illness stories annoys you, read on.
Why We Share Our Mental Illness Stories Online
There's this idea that people only share things to garner attention, especially when said things are controversial or outside the norm of what most people share. Stories of mental illness tend to fall into the latter category, and some people balk at the idea. They say there's no other reason to share but to try to get pity or virtual pats on the back, but that's just not the case and, quite frankly, quite stigmatizing because it invalidates people and discourages them from reaching out (Mental Health Stigma's Effect on Our Personal Stories).
As someone who does share her personal stories of mental illness online, I will say having a pity party is not my goal, nor is getting a virtual pat on the. I'm not looking to be called brave, and, honestly, would rather that you didn't say I was. My goal with sharing my stories is so others can know they aren't alone.
I thought I was alone with my struggles for most of my life because I was too scared and ashamed to talk about them in person. I had been made to feel bad about my struggles and that I just wasn't trying hard enough to not be mentally ill, so, eventually, I turned to the Internet. There, I found others who could relate to picking their skin, feeling suicidal, or drowning in their anxiety of failure. There I understood that I wasn't the only one in the world who suffered as I did.
My goal is for my story to be that for someone else. I'm not looking for recognition or for them to even message me; I just put my words out there in the event that someone might see them and be given hope because hope is the crux of everything when it comes to mental health.
Mental Illness Stories of Getting Through Create Hope
When in the depths of suffering with my disorders, I didn't feel any sort of hope. There was no "better" or light at the end of the tunnel. There almost wasn't a tomorrow in many cases.
But because some other people took a chance of shouting into the abyss that is the Internet, I learned I wasn't the only one who struggled as I did. It began to chip away at the absolute damnation I felt and I began to see that despite my depression, anxiety, and excoriation disorder I could be an active participant in life, and be happy while doing it.
It's important that we share our mental illness stories so that we might be able to facilitate this hope for someone else. Does everyone share their story for the same reasons I do? Probably not. Some of them might be just screaming out to see if anyone will answer and show them they aren't alone. That's not a bad thing and at most the only negative impact on anyone's lives is they get annoyed by seeing it shared over social media if it goes viral. And ultimately, that's your problem if that's the case.
APA Reference
Barton, L. (2017, July 24). Does Seeing Mental Illness Stories Online Annoy You?, HealthyPlace. Retrieved on 2019, September 22 from https://www.healthyplace.com/blogs/survivingmentalhealthstigma/2017/07/stigma-and-sharing-about-mental-health-online
Author: Laura Barton
Thanks so much for your kind words and I'm glad what I've written resonates with you. :) You're definitely right; we're all in this together!
Yes, feedback over the years has taught me that people do find value in reading personal stories. As I said above, I don't need to hear that feedback because I know from how I was that just reading someone's story gave me hope and I never commented on anything. I'll take the chance that someone else is out there in the same situation and may not say a word — just knowing that there's the potential to help someone is enough. Some people's posts just happen to go viral, and while that would be great because it would mean my message reaches more people, I don't ever set out to write a viral post.
Leave a reply