Don't Wait for Tragedy to Fight Mental Health Stigma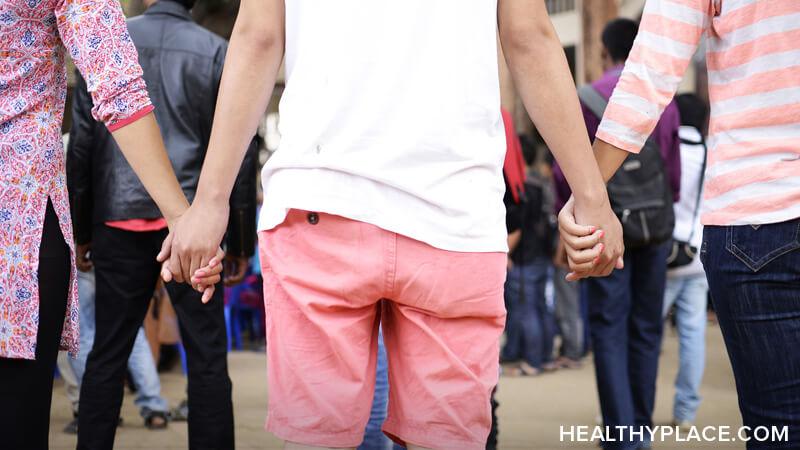 Tragedy can bring people together and cause them to rally together for a cause, including mental health. While coming to arms to foster awareness is great, when we do so is also important. Don't wait until tragedy strikes to fight mental health stigma.
Headlines Show People Wait to Fight Mental Health Stigma
Scrolling through mental health news can show highlights about anything from new legislation to community awareness events. These are often heartfelt while sharing the stats and hard facts about the positive effects speaking about mental health can have for those living with mental illness. There's a headline trend I wish we didn't have to see, though.
There are times headline after headline tells of a family picking up the pieces and taking up the torch to fight mental health stigma after they've had an immediate brush with the consequences of untreated mental illness and the pains of the mental health system. More often than not, this come to arms is happening in response to suicide. ("Suicide: Family Members' Grief and Loss")
I'll never discourage someone from combatting mental health stigma. It's key to note these very scenarios are the reason we should be taking on stigma in the first place, however. Waiting until after the fact only makes way for more tragedy as those warring with mental illness feel unable to speak up to get the help they need to manage and even overcome their struggles.
Act Now: Stats Say You Know Someone Who's Struggling with Mental Illness
I get it. It can be hard to relate to something if you haven't gone through it yourself or it hasn't touched your life. It may even feel disingenuous to speak about something if you don't have lived experience or a direct connection to it. However, considering the statistics, you likely have a connection to mental illness even if you don't know it.
Statistics say 1 in 4 people have a mental illness. Yet, one of the common narratives to the stories behind the headlines is the survivor had no idea their loved one was struggling.
Keeping that in mind begs the question why not being the fight against mental health stigma now?
Starting now paves the way for proper resources and creates a safe environment where loved ones don't feel like they have to hide what they're going through. It takes the steps to prevent the tragedy from occurring and remove the shame of speaking about these issues. Studies show, for instance, that education and open dialogue are among the things that reduce suicide rates in teens. ("Teen Suicide Prevention")
Now you might be thinking, how can I combat stigma if I don't have a mental illness? There are many ways to get involved in the fight against stigma. Find what you're comfortable with and take what steps you can to participate. Even voice can make a positive impact.
What's important is that we are participating, whether you're like me and live with mental illness or fighting stigma to help others around you who do. Our words and actions show the gravity of these issues and help people who are struggling. By not waiting for tragedy to hit before we act against mental health stigma, we can save lives.
APA Reference
Barton, L. (2019, October 7). Don't Wait for Tragedy to Fight Mental Health Stigma, HealthyPlace. Retrieved on 2023, November 29 from https://www.healthyplace.com/blogs/survivingmentalhealthstigma/2019/10/dont-wait-for-tragedy-to-fight-mental-health-stigma
Author: Laura A. Barton
There are too many things in this world that come only as a result of tragedy occurring. How many times have you seen a stop sign or street light go in at a dangerous intersection only after a fatal accident as occurred? This is such a valuable topic to be discussing. Thank you for posting.
You're exactly right, Lizanne. I can think of a few situations like this in my region alone and I'm sure it's a widespread issue. Preventative measures do work, and we need to start taking the steps to enact them. Thank you as always for reading!
Leave a reply