The Struggles of Coping with PTSD During Social Isolation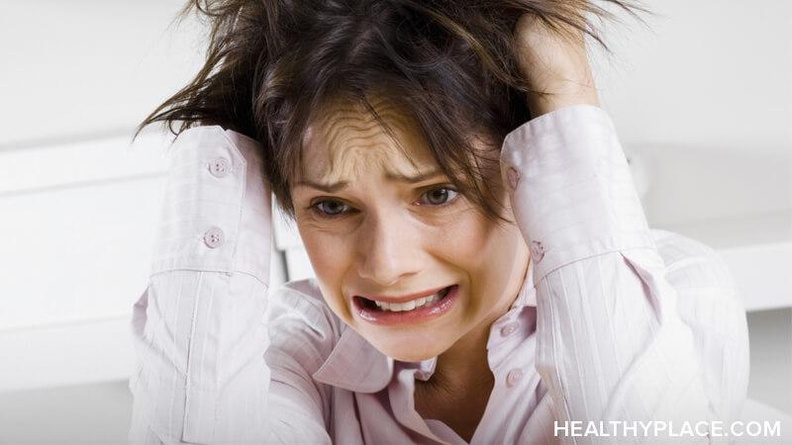 Life is tough at the moment. Every day that passes by seems to be filled with anxiety after anxiety, and there is no clear end in sight. COVID-19 has thrown all our lives into disarray, and coping with mental health issues is harder than ever.
Being stuck at home is undoubtedly difficult for everyone. Human connection is an essential part of life, and being unable to connect with friends and family members because of the coronavirus is taking a toll on all of us. But for people with serious mental illnesses such as posttraumatic stress disorder (PTSD), social isolation can present unique challenges.
Why Social Interaction is Important for PTSD
When you live with PTSD, it's a constant battle to keep your brain from getting stuck in negative memories. Daily activities such as work and social outings are important in preventing PTSD from taking over. I've learned over time that the more I isolate myself, the worse my PTSD will become. Social interaction is one of the best ways to prevent or curb my PTSD funks. 
When I talk to other people, whether it's coworkers or friends or even cashiers at the grocery store, I get the chance to break out of my world for a second. Having PTSD can feel like I'm trapped inside my own head, but interacting with others reminds me that I am not alone in my world. Everyone is existing alongside me. 
The Impact of Social Isolation on PTSD
Since I've starting sheltering at home, my PTSD symptoms have gotten noticeably worse. I'm not sleeping well, and my nightmares have become more intense. My flashbacks have gone from occurring a few times a week to a few times a day. Even though I've continued to see my therapist through online sessions during this time, things just seem to be getting worse.
It's difficult to keep a positive focus when negative memories are running on repeat in your head. Thanks to the chronic nightmares that accompany PTSD, not even sleep is a respite for those of us suffering from the disorder. Interacting with people in my daily life serves as a resting period for me. Instead of focusing on my thoughts, I can focus on the conversation between me and the other person.
Social distancing has taken away my ability to have those daily conversations and interactions with other people. I do my best to stay connected with friends and family through technology, but it's not the same. 
What has helped ground me during this time is the knowledge that we are all going through this together. The lack of social interaction isn't just impacting me. While I have unique complications in my life because of my trauma, everyone is hungry for human interaction right now. And that's okay. It's okay that we're struggling, and it's okay that my PTSD is acting up at the moment. It's a normal reaction to have during a stressful and scary time.
If social isolation is impacting your PTSD, go easy on yourself. Don't be ashamed if you need to reach out to your friends and family members. PTSD is a serious disorder, and it's not meant to be treated in a bubble. You're doing the best you can during a difficult time. Stay tuned in to your body and its needs, and take comfort in the fact that this period of social isolation won't last forever. Tough times are an unavoidable part of life, but there's always peace around the corner. 
APA Reference
Avery, B. (2020, April 28). The Struggles of Coping with PTSD During Social Isolation, HealthyPlace. Retrieved on 2022, May 20 from https://www.healthyplace.com/blogs/traumaptsdblog/2020/4/the-struggles-of-coping-with-ptsd-during-social-isolation
Author: Beth Avery