I Will Wish Upon a Star: On Peace, Dares and Letting go
Christmas: love it, hate it - it's here. And so are you.
Sometimes the loss of structure, even for a few days, when we stop putting so much energy into work or let our minds wander to the possibilities in things, trips me up. It's unexpected. All at once you're not distracted, and you're feeling things.
Maybe you're numb?
Maybe you're wondering what to do with yourself? Maybe you're bored. I get bored really easily, which is a gap I tend to fill with sugar. Before I show you this year's only mildly disastrous efforts at filling that void (I don't cook. I microwave. Occasionally, if I'm being particularly adventurous, I grill) here are some thoughts towards having a little more peace in our hearts and minds.
You don't have to hold back
Coping with anxiety: It's more important than I can possibly explain in 4-600 words, to acknowledge the things that you haven't let go of. They're holding you back. They're keeping you off balance.
These are the things that will wake you in the night.
When the panic has finally gone to bed, when you're done for the day and you wonder what's next - what do you think of then? Do you believe there's a way out?
I don't believe anyone has to just live with anxiety
I've spent a long time furiously trying to set things aside, get on with it, not fret because what are they, anyway? "Just" anxious thoughts? Just stuff, whatever?
But they are the breath and the blood of all the things I haven't said, that might never be, and that I don't dare or think or do. Just in case. They're life, for the living. If I can let go enough to set them free. Even if the thought of doing so freaks me the he// out.
What do you really want?
I want to feel good, better, peaceful. I want to let go. But that means I have to feel something first.
Feel it, sit with it, stay with it. Whatever it is. Because the panic and the fear tells me it probably isn't going to be that great at first. So I usually do what all good and anxious folks do and avoid it. No matter the cost.
Eventually, though. Eventually, the cost matters.
What is it you're holding back?
Do you have things to say?
It really is OK to say you're anxious, and it's OK to tell me that you're scared.
It's OK to be uncertain.
Let yourself have faith in something; Speak up when you are silenced - most of all when you silence yourself.
Look for joy in all the shadows, and know that it really is OK to go in search of brighter, better things - to find comfort wherever and whenever you need.
It's OK to stand up for yourself, and it's OK to be heard.
It's OK to set limits, to say no or yes or maybe. Know that it's OK to be who you are - even if that person isn't who you'd thought you'd be at the end of 2010.
To all my readers, and to all my friends, I hope that the Holidays bring a little more peace, and JOY, into your lives.
It really is OK to take the time to care about yourselves, and about the little things - the things which change lives, and make lives - which recreate us in the hope stirred in with the chaos of the season.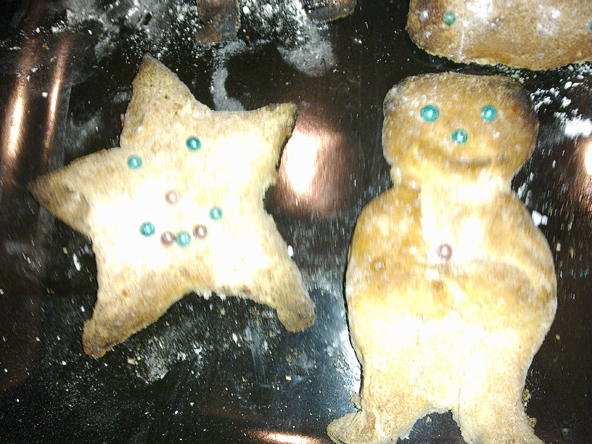 Merry Christmas, Happy Holidays, to everyone!
APA Reference
White, K. (2010, December 24). I Will Wish Upon a Star: On Peace, Dares and Letting go, HealthyPlace. Retrieved on 2023, November 28 from https://www.healthyplace.com/blogs/treatinganxiety/2010/12/and-i-will-wish-upon-a-star-on-peace-dares-letting-go
Author: Kate White