Top 10 Anxiety-Friendly Jobs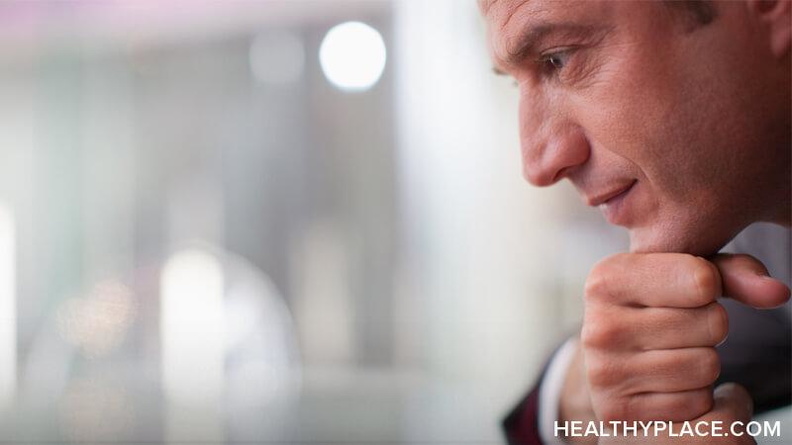 If you're an anxious person, working at a job that's anxiety-friendly can be a huge benefit to your life. So many people with anxiety disorders struggle with work because of the difficulty of social interaction and other job stressors. Work is anxiety-provoking for everybody to some degree, but, if you have anxiety, anxiety at work can be truly hellish. That's why it's important that us anxious types find jobs that take our anxiety into account. This week, we'll explore 10 of the most anxiety-friendly jobs out there.
I'm writing this post as much for me as anything because I currently don't have a job that's anxiety-friendly. I work as a cashier in a grocery store, and my anxiety is completely through the roof because of it sometimes. Fortunately, I have a great boss and good co-workers, and most of the customers are nice, too. Still, the anxiety of having to cope with the vagaries of the general public can be really intense. I used to have an anxiety-friendly job (it's in the list below) that I'm hoping to get back to fairly soon.
Criteria for Jobs That Are Anxiety-Friendly
A job must meet certain criteria to be considered anxiety-friendly. Although there are obviously no hard and fast rules about this, most anxious people find common work stressors unpleasant, so good jobs for anxious people must either not have those stressors, or must only have a minimal amount of them. Here are some important criteria:
Low levels of stress -- Most anxious people (including me) don't do well in intense, high-pressure environments, so low to moderately stressful jobs are a better fit if you have anxiety.
Low noise levels -- I find loud noise very stressful. It's a total trigger for my anxiety, and I'd guess most of you are with me on this one. So, good jobs for anxious people must take their noise sensitivity into account.
Few interruptions/distractions -- I'm not a very good multi-tasker. I get overwhelmed easily when there's too much going on, so an anxiety-friendly job for me must allow me to stay mostly on one task without interruption.
Limited interaction with other people -- Constant interaction is the thing that's most stressful about my current job. It's non-stop, and it really gets to me some days. This is especially true for people with social anxiety disorder, so an anxiety-friendly job must keep the interaction with bosses, customers, and co-workers to a minimum.
List of the Top 10 Anxiety-Friendly Jobs
Writer -- Writing tends to be a great job for anxious people, although it can be hard to make money doing it at first. Blogging and technical writing may be good places to start if you're interested in writing for a living.
Childcare worker -- Yes, working with kids involves lots of noise and interaction, but dealing with children is less intimidating than dealing with adults.
Computer programmer -- I did computer programming full time for over 10 years. It's great because it meets all of the anxiety-friendly job criteria, plus you can make good money doing it.
Working with animals -- Much like working with kids, working with animals is less intimidating than many jobs because adult interaction is minimized. Plus, animals can be very soothing and provide an opportunity to give nurturing care to another living creature.
Cleaning offices -- I also worked as a house and office cleaner for many years. Office cleaning tends to be done at night and by yourself. It's a very anxiety-friendly job for someone who's looking for solitude and quiet.
Tutoring -- Working as a tutor generally limits your interaction to one person, and, for the most part, tutoring is studious and quiet.
Nurse's aide -- Healthcare can be a very stressful job, but working as a nurse's aide rarely involves life and death decisions. Mostly, it entails simple, physical labor, and, if you can get hired for the night shift, it can be very quiet as well.
Counselor -- Counseling is a profession that involves a lot of interaction, but it's usually only with one person at a time. In some ways, anxiety sufferers make good counselors because they tend to be more empathetic to the pain of others. Counseling involves a lot of talking and tends to be fairly low-key.
Prep cook -- Prep cooks work mostly in the background doing the grunt work of food preparation. Making salads, cooking vats of spaghetti sauce, and prepping large numbers of fruit baskets are typical tasks for a prep cook. You work mostly by yourself, and interaction with other people is limited.
Landscaping -- I also worked as a landscaper in my youth, and it's a good job for someone with anxiety. It's hard, physical labor, but there are long stretches of uninterrupted, relatively mindless activity. There's something to be said for working a job that lets you turn your brain mostly off.
While working and holding down a job can be really hard if you have an anxiety disorder, it's doable if you can find a job that's the right fit. Hopefully, this list of anxiety-friendly jobs will inspire you to go after a job that's a better fit for you.
You can find Greg on his website, Twitter, Google+, Pinterest, and Facebook.
APA Reference
Weber, G. (2015, May 6). Top 10 Anxiety-Friendly Jobs, HealthyPlace. Retrieved on 2019, September 21 from https://www.healthyplace.com/blogs/treatinganxiety/2015/05/top-10-anxiety-friendly-jobs
Author: Greg Weber