7 Ways 12-Step Groups Help Anxiety Disorder
You probably know that 12-step groups help with things like alcoholism and codependency, but did you know 12-step groups can also help anxiety disorder? Such groups are a great way to alleviate loneliness, plus they help with building self-esteem and gratitude. Over time, 12-step groups can help the pain of anxiety disorder.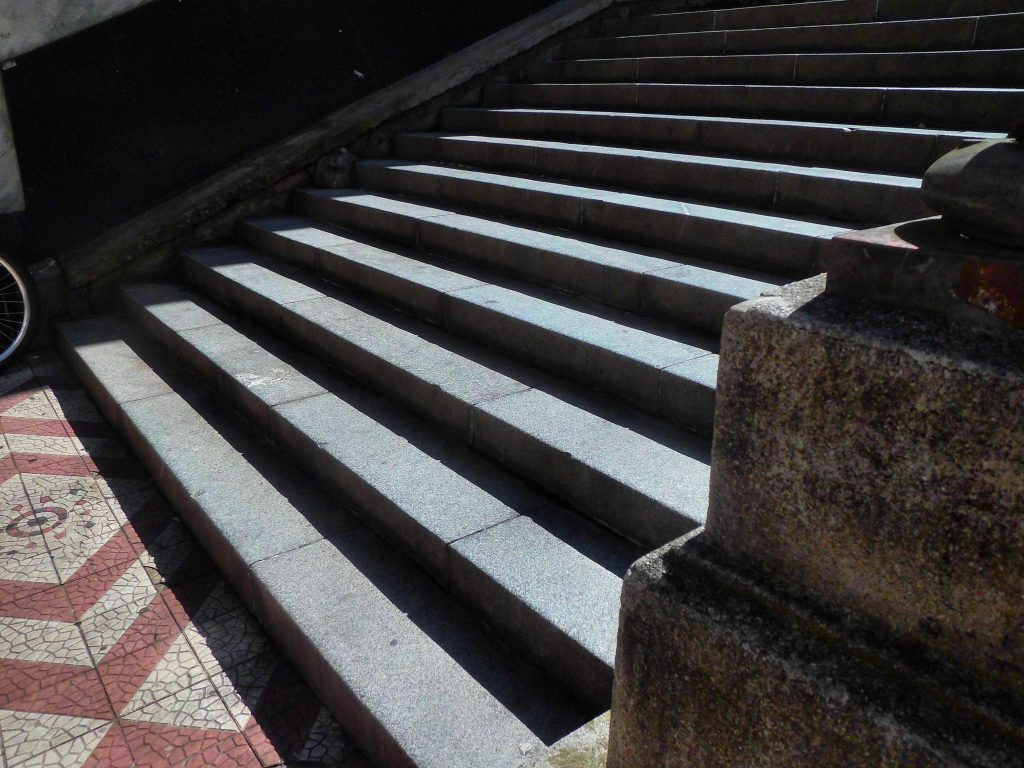 I've been going to various addiction recovery programs for years. Not only has it helped me stop self-medicating for anxiety, the groups themselves have reduced my overall level of anxiety. For me, this is because I'm able to feel part of a larger community that cares about me when I attend 12-step groups.
7 Ways 12-Step Groups Help With Anxiety Disorder
You won't feel so alone. -- 12-step groups are, by and large, for people with addiction symptoms, and people who have addiction also tend to have mood disorders, like anxiety. When you go to a 12-step group, you won't be the only one struggling with an anxiety disorder. That's practically guaranteed.
You'll be loved and accepted. -- It may sound like hogwash, but the majority of people you'll meet in 12-step groups are loving, accepting, kind, and genuine. It took a long time for my cynical brain (and antisocial personalty disorder) to accept this fact, but it happens to be true.
You get to define your own Higher Power. -- In 12-step groups, a Higher Power is generally defined as something that's outside of you, something more powerful than you are, and something that cares about you. Some people choose to call this God, but your Higher Power can be anything, so long as it meets the above criteria. Learning how to accept help from an external source of power that's bigger than you are is incredibly healing for anxiety disorder.
You'll experience more freedom from shame and guilt. -- A significant piece of anxiety disorder is usually driven by low self-esteem, which, in turn, is often caused by feelings of guilt and shame. The 12 steps specifically address how to rid yourself of these toxic emotions.
You can talk honestly about your feelings. -- The people who invented 12-step recovery understood that people need to talk openly about their feelings in order to heal. These kind of groups encourage and support open communication.
You'll feel more gratitude in your life. -- Feeling gratitude, about anything, is a great way to help anxiety disorder. 12-step groups help you practice an "attitude of gratitude," and it's amazing what a difference it makes.
You'll learn to help others. -- Helping others in your 12-step group is a great way to get out of the downward spiral of self-centeredness, bitterness, and isolation that accompanies anxiety. Being of service increases feelings of gratitude, which makes you want to help others more, which in turn makes you more grateful. Instead of a downward spiral, you learn how to create an upward spiral for yourself.
A Word of Caution About Anxiety Disorder and 12-Step Groups
For all the wonderful ways 12-step groups can help you, bear in mind that people in the groups are still people. A running joke is that not every person in the groups is the best example of mental health. You still need to exercise caution, and set functional boundaries -- just like you would with any human community.
There are many ways that 12-step groups help anxiety disorder. I've found a lot of healing in them, and, if you have anxiety, I hope you'll give them a try to see if they're right for you.
You can find Greg on his website, Twitter, Google+, Pinterest, and Facebook.
APA Reference
Weber, G. (2015, July 1). 7 Ways 12-Step Groups Help Anxiety Disorder, HealthyPlace. Retrieved on 2023, December 2 from https://www.healthyplace.com/blogs/treatinganxiety/2015/07/7-ways-12-step-groups-help-anxiety-disorder
Author: Greg Weber
I would suggest Al-Anon rather than AA or NA these programs are for recovery of substance use disorder and not a drop in for whatever ails you you will be politely asked to find help elsewhere on the opposite side is Al-Anon that is focused on helping the family and friends of those afflicted with substance issues http://al-anon.org/home
Whoops meant what IF not what is.
what is you have an anxiety disorder and never did drugs? what if you have PTSD and need support?
Check out Celebrate Recovery. It's a faith based recovery program but in that program, the 12 steps are applied to any and everything; life's hurts, habits and hang ups as we call them. Most people attending celebrate recovery groups are there working on things other than an alcohol or drug addiction. I think 2 out of 3 people who come to Celebrate Recovery are there for HURTS not addiction. Give it a try. Been apart of a local CR for 7 years now and I love it.
how do u get contact wth dem
These programs sound like a wonderful way for people to deal with anxiety disorder. It's often a lot of help to talk with others dealing with the same things as you!
Leave a reply