Set Boundaries In Abusive Relationships to Protect Yourself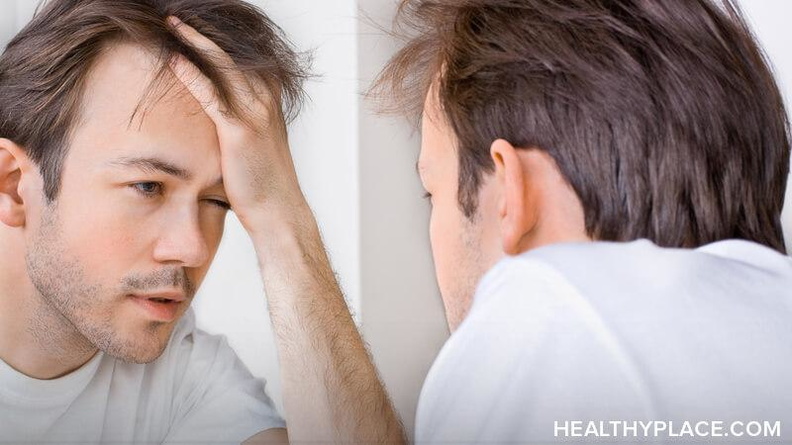 Setting boundaries in abusive relationships lets the abuse victim see how rampant the abuse has become. When it becomes clear that the abuser disrespects your boundaries--repeatedly--the relationship becomes more tiresome and the abuse more obvious, increasing the chance that you will find a way to leave. A personal boundary is a rule that you say cannot be broken without consequence. Consequences for breaking your personal boundaries are not punishments for the person breaking them. The consequence involves you doing something good for yourself right away.
Boundaries for Any Abusive Relationship
Some personal boundaries are standards that you set for yourself for all relationships from here forward. For example, these are some of the boundaries I set for myself for the rest of my life:
No name-calling directly or indirectly where it can be overheard by me or other people.

No covert abuse implying I am is less valuable than another because I hold a different opinion.

No word games, no rephrasing of my words to change their meaning, no more technicalities or meaning-splitting (i.e. "You didn't say not to do that on the list!").

No attempts to control through tone or word.

No abuse disguised as a joke.
The consequence of someone violating that boundary is as follows:
If someone violates this personal boundary and I feel safe saying something to them, I will say, "I feel threatened/disrespected by your words and tone. I am going to leave your presence to collect myself. Maybe we can spend time together later, but I'm not sure when."

If someone verbally abuses me and I feel unsafe in saying something, I will only act on the consequence, not explain it. I will leave the area for an extended period until I feel safe to return (if it is safe to return!).
Leave "You are" and "You Make Me" Out of It
Notice that the consequence for abuse does not include statements like "You are_______! You make me feel______!"
Saying "You are...!" labels and defines the person, and we abuse victims KNOW how unfair and miserable it is to be labeled - so don't do it to someone else, no matter how nasty they are.
Saying "You make me feel..." gives my power to the person hurting me. If I fall into the trap of believing that someone else can stir me up, then I let go of all responsibility for my own feelings. I allow the abuse to define me, and that is a slippery slope leading to all sorts of nasty internal consequences including low self-respect.
Boundaries Meant for a Specific Person
There is another way to write a functional boundary in which you have a specific person and their specific abuses in mind. Here's a second example of a boundary:
When you narrow your eyes and interrupt me, I feel unheard and disconnected from the conversation. I want you to acknowledge my point of view.
And the consequence:
Because I can't control what you do or say, I will leave your presence and the conversation temporarily until a later point in time when we can try to communicate again.
I Felt Guilty for Setting Boundaries for My Abuser
The first time I wrote out a specific boundary for my abuser, I felt guilty. I felt as if protecting myself was a crime against him. The idea that I should be and do just as he wanted was the source of that guilt. But after writing a few boundaries, I noticed that the guilt disappeared. While defining the things he did and said, I realized that his actions were wrong. He should feel bad for the way he behaved and I had every right to protect myself from his derogatory words and actions.
Writing the boundaries helped me to recognize the abuse when it started. By defining what I didn't like, by putting it into words on paper, I learned to circumvent the abuse from the beginning instead of sticking around until I was a crying heaving mass of jelly.
Writing my own boundaries gave me a sense of personal strength and a sense of responsibility to myself to curtail the negativity I had once so willingly accepted. I stopped seeing myself as a victim and started seeing myself as an agent of change, both for myself and my relationship.
When I began enforcing my boundaries, the abuse increased. My abuser was like a little child being denied his comfort blanket. He didn't take to my new reactions well. We are divorcing because I began to act in ways that were good for me. As much as I didn't want this divorce, I also would not go back to that situation ever again.
Things My Boundaries for Abusive Relationships Did and Didn't Do
The outcome for your relationship may be different, but I suspect the feelings you have after writing your boundaries will be similar to mine. Writing boundaries helped me to realize several things, some of which did not come to fruition, such as
I thought I could improve the relationship now that I knew how to behave in a healthy way (alas, it does take two to tango, and he didn't want to behave differently).
I thought that my ex would change his ways once the responsibility for his actions and words fell back onto his shoulders (he only became angry that I didn't take responsibility for them anymore).
But, at least two important feelings helped me shed my victim mentality:
The disgust that the abusive behaviors occurred in what was supposed to be a love relationship.
The greater sense of empowerment I developed after remembering I don't have to feel guilty for being good to my mental health.
For help writing your first boundaries, visit Verbal Abuse Journals/How to Set Personal Boundaries.
APA Reference
Holly, K. (2011, February 27). Set Boundaries In Abusive Relationships to Protect Yourself, HealthyPlace. Retrieved on 2019, October 19 from https://www.healthyplace.com/blogs/verbalabuseinrelationships/2011/02/boundaries-help-overcome-the-victim-mentality
Author: Kellie Jo Holly