Examples of Verbal Abuse Early In A Relationship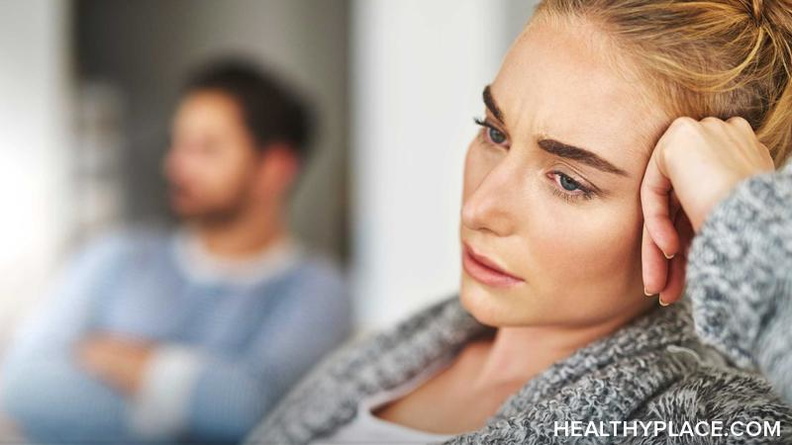 Many examples of verbal abuse aren't easy to pinpoint, especially in the beginning of a relationship. Most verbally abusive statements are camouflaged by tone of voice, choice of words, body language, the abuser insisting "it's for your own good" and other such verbal decoys. Even so, examples of verbal abuse are easy to pick out once you have the ear for them.
Examples of Verbal Abuse: You Misunderstood Me!
Verbal abuse underlies all other forms of abuse because words and tone can be easily manipulated to mean something other than what is said. "You misunderstood me!" is an easy way out of taking responsibility for intentionally wounding someone. Early in relationships, it is very possible that we could misunderstand a person's intention. We think "my bad" and move along.
For example, early in my marriage, when my husband said something that hurt my feelings, I told him so. His response? "I didn't mean it that way, Kellie." Then he would give me a hug. He said that even his sergeants told him he needed to work on his tact. Following the excuse was, "What I really meant to say was..."
But what he really meant to say was so much different than what had come out of his mouth that I had a difficult time twisting his first statement to mean the second.
But, because he hugged me and spoke in a tone that helped me feel secure and loved, I went along with the lie. I didn't know at the time that my willingness to believe and forgive the man I loved would lead to despair.
Examples of Verbal Abuse: Word Play and Denial
Word play and denial of wrong-doing are two sides of the same coin. It doesn't matter how the coin-toss lands because both sides result in confusion for the victim of verbal abuse.
I consider word play to happen when the language used could mean two different things. For example, saying "You're such a wonderful wife!" with a smile and a hug means that you are a wonderful wife. But rolling eyes while saying the same thing means something completely different. It means, "I will tolerate you because we're married."
Denial comes into play when you question the abuser's eye rolling. You may say, "Hey, I saw you roll your eyes! What are you really saying?" But the abuser's answer is "I didn't roll my eyes! You are a wonderful wife!" It doesn't matter what you say, the abuser sticks to the lie that no eyes were rolled in the telling of your wonderfulness.
Word play and denial, given the circumstances of I love you and time, result in the victim becoming really confused. The victim knows what she saw and heard. She knows the abuser is lying. However, the victim tends to blow off the behavior, choosing to make an excuse for why the abuser behaves that way instead of calling in the chips and hitting the road.
As a related side note, the abuser tends to up the ante when he or she believes the victim is stuck in the relationship. Examples of being stuck include pregnancy, engagement, marriage, sleeping together or whatever the abuser associates with owning the victim. Most likely, the victim agrees that he or she is stuck in the relationship. However, because up to that point the victim has not been abused (enough), stuck isn't the word the victim uses.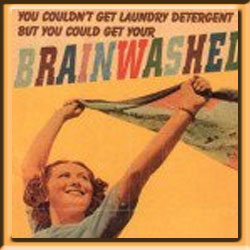 Unfortunately, over time, confusion turns into destabilization of the victim's mind. She starts to wonder if she's really hearing and seeing what she thinks she hears and sees. This destabilization is the in the abuser needs. Destabilization of your mind amounts to brainwashing.
Destabilization of the mind is crucial to the ability to control anyone. The abuser must implant doubt in the victim's mind concerning what he or she believes and perceives. Without the victim's self-doubt, there is no way to control him or her.
Examples of Verbal Abuse You May Recognize
Below are examples of verbal abuse, statements verbally abusive men and women make. Do you recognize any of these?
Emotionally Abusive Statements
You're so cute when you try to concentrate! Look at you trying to think.
I can't believe I love a stupid jerk.
Aw, come on, can't you take a joke?
Sexually Abusive Statements
You should know how to please me by now.
I hoped you were less experienced.
Stop acting like a whore.
Financially Abusive Statements
You are going to nickel and dime me to death!
In what world does buying that make sense?
Fine. You handle your finances. Let me know when things go to hell.
Societal Abusive Statements
How dare you spread around our private business!
Let me do the talking; people listen to men.
You took a vow in front of God and everybody and I expect you to honor it!
Threatening and Intimidating Statements
If you don't train that dog I'm going to rub your nose in its mess.
I will take our kids if you leave me.
You're scared?! This isn't angry! You will KNOW when I'm ANGRY!
Spiritually Abusive Statement
Keep your stupid beliefs to yourself.
God will find a way to get you back, and it ain't gonna be pretty.
I can feel myself being pulled into hell just listening to your nonsense!
How Spotting Examples of Verbal Abuse Early Can Help
When verbal abuse begins, you may be able to nip it in the bud if
your partner admits they have a problem AND
he or she acts on that statement by going to individual therapy AND
you hear and sense steady improvement.
You would benefit from seeing your own counselor during this process. Verbal abuse can sneak in the back door without you realizing it. A therapist will help you keep your mind clear.
But if your partner blames you for their words and actions, then the likelihood that he or she will go back to being the sweet person you fell in love with are slim to none.
Lips and tongues lie. But actions never do. No matter what words are spoken, actions betray the truth of everyone's heart. ― Sherrilyn Kenyon
You can find Kellie Jo Holly at Verbal Abuse Journals, or social media on Google+, Facebook,Twitter and Amazon Authors.
*Both women and men could be abusers or victims, so do not take my pronoun choices as an implication that one gender abuses and the other is victimized.
APA Reference
Holly, K. (2011, September 4). Examples of Verbal Abuse Early In A Relationship, HealthyPlace. Retrieved on 2019, September 21 from https://www.healthyplace.com/blogs/verbalabuseinrelationships/2011/09/examples-of-verbal-abuse
Author: Kellie Jo Holly