How To Handle Trauma Triggers Caused By Domestic Abuse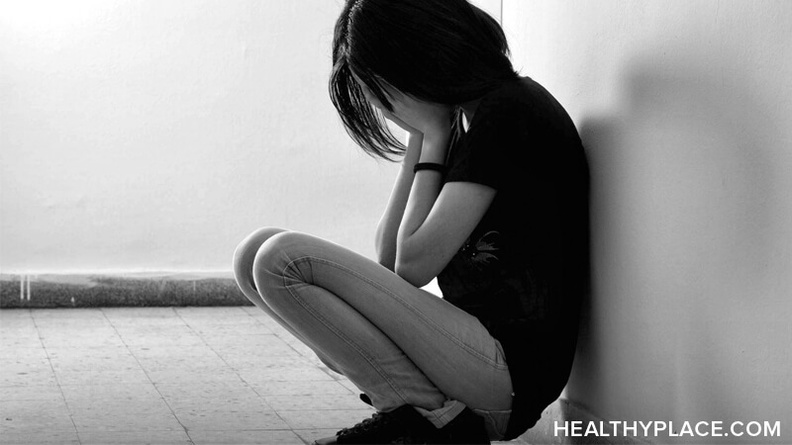 Many people living in abuse and people who have left their abusers experience trauma triggers related to what they saw, heard, smelled, touched or tasted during abusive attacks. The trauma triggers are different for everyone, but fortunately, we can handle trauma triggers similarly.
What is a Trauma Trigger?
A trigger is any event or object that reminds you of, or subconsciously connects you to, an aspect of your abuse. Triggers cause you to behave in the same way you did during or immediately after the traumatic event because your brain does not differentiate what happened then from what is going on around you now. Or a trauma trigger can cause enough anxiety to disrupt your day from a momentary lapse to a panic attack. Typically, the symptoms you feel from a trauma trigger call up the unhealthy coping skills you used at the time of the trauma or the emotions that you had at that time.
If you have posttraumatic stress disorder (PTSD), you may experience trauma triggers to greater degrees or more often than those without PTSD. You can experience trauma triggers without having PTSD.
Symptoms of Trauma Triggers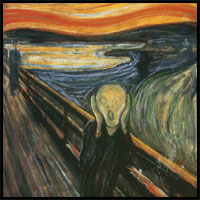 When you experience the symptoms of a trigger, you may or may not relive an event. Not every symptom of a trigger causes you to dive under a table as the movies have shown war veterans to do; most triggers cause much less dramatic reactions.
To complicate matters, you may or may not realize that you have experienced a trigger. For example, I yelled at my friend the other day because a phrase he used triggered me. I did not realize I'd experienced a trigger until I noticed him looking at me with confusion. He did not understand my angry reaction. His reaction to my outburst caused me to retrace the conversational steps to discern why I'd exploded. Sure enough, I traced my reaction to a set of words my ex-abuser often used.
The symptoms of experiencing a trauma trigger vary, but here are some of the most common:
Sudden or unexplained bouts of crying
Fear
Paranoia
Anxiety and/or panic attacks
Sudden physical symptoms such as nausea or fatigue
Irritability, intrusive thoughts, being easily startled, hyper-vigilance or other signs that your mind is on alert for trouble
Display of unhealthy coping mechanisms you used during or after the attack(s) such as substance abuse, self-harm, or even going to bed to sleep it off.
How to Handle Trauma Trigger Symptoms
It is not possible to consistently avoid known trauma triggers, but avoidance is an option. You can try to avoid some triggers altogether, but make sure you do not diminish your quality of life by doing so. It is better to identify and handle the symptoms of a trigger than to deny yourself a full life. In that spirit, here are the steps to managing sudden trigger symptoms:
Recognize your behavior or physical symptom as the result of a trauma trigger.
Perhaps it seems simplistic to say to yourself, "Something triggered me and now I feel this way." However, your brain needs to hear it. You must remind your brain that where you are now is more important than where you were then.
Breathe deeply and slowly until your brain gets the message.
You could use a different breathing technique if it feels better to you.
Focus on the sights, sounds, smells, textures and/or tastes of the present environment.
Focusing on the here and now helps your brain react according to the present instead of the past. During this process, you might recognize the trigger. If you do, remind yourself that the trigger is only a trigger, not the real danger. Sometimes you'll readily identify the trigger and sometimes you will not. Identified triggers help you more because recognizing the trigger lessens its potency; the next time that trigger occurs you probably will not react as harshly. Identifying the trigger is not as important is coping with your symptoms. Help yourself come back to reality first -- attempt to identify the trigger later.
Do something that will make you feel more safe, calm or confident.
It is a good idea to think about what your safe thing is before experiencing a trigger so you can immediately know what will help you feel better after the stress of the trigger subsides.
The process of handling a trauma triggered symptoms works well. However, some symptoms spread more broadly and vaguely across your environments. For example, if I had not retraced the conversational path with my friend, I may have continued to damage my relationship with him with future outbursts. Likewise, if I do not recognize a bout of depression as being a trigger symptom, then I will continue to experience depressions when triggered in the future.
Dealing with those types of trigger symptoms require a larger plan. I'll talk about that plan in the next post, Uncovering Hidden Trauma Triggers Part II.
You can also find Kellie Jo Holly on Google+, Facebook and Twitter.
APA Reference
Jo, K. (2014, December 14). How To Handle Trauma Triggers Caused By Domestic Abuse, HealthyPlace. Retrieved on 2023, December 8 from https://www.healthyplace.com/blogs/verbalabuseinrelationships/2014/12/how-to-handle-trauma-triggers-caused-by-domestic-abuse
Author: Kellie Jo Holly
This article was really helpful to me as well. I've been out of my marriage for nearly 15 years and my recovery has foundered on the rocks. I seem to be getting worse, not better, as all kinds of phobias are popping up, and I get triggered in public too often for it to be easy to shrug off. As of this evening, I won't be able to shop at the Whole Foods, which is a drag, because of getting triggered by an employee. I was breathing through a panic attack in line, and wondering what the F is wrong with me, when I recognized the shaking starting in my body. I have to ask, will this ptsd ever go away? I've tried therapy, but therapists are mostly really uneducated when it comes to domestic violence. Even when they say they understand it, they usually don't. God bless all of you, and I wish you well. Prayer and yoga are the only things that have helped me. :)
I am abusive. I need help.
I'm in marriage after 43years of the abuse verbal manipulation everthing is my fault in the marriage I don't listen I argue back I am always wrong and the list goes on and on he is an only child of a doting mother his mother of 93 has always come first in our marriage it's almost as though he loves and hates her she told me when I first met her she doesn't like women only men she hated me for as she thought taking her baby from her my husband is the dutiful only child if he dissent do what she demands she ignores him puts the phone down on him and he Is absolutely beside himself he then comes homes and takes it out on me he loves the company of men and laughs and jokes like one of the lads and comeing over as one of the nicest people around he is like a wolf in sheep's clothing the mental abuse and verbal abuse is out of control I did not know there are so many swear words and hateful sentences in the English language he is a free mason and is always telling me what good work they do and he is always ready to help any Tom dick and Harry he is so hard and can't say anything nice to me after 43 years he never says sorry as nothing is ever his fault I am in this sham of a marrige and I feel stuck I know I have choices but I feel to weak to go
Is this it? 2014? See we just fall off the map
I'm really struggling with the after effects of my ex abuser. He liked to belittle me and call me stupid, and any small thing I did made him angry enough to start screaming at me and calling me names. It has been almost half a year since I left him and I just got into a new relationship. My boyfriend is very understanding but I am so scared all the time of pissing him off or annoying him and if he even seems slightly less than ecstatic around me I immediately start to panic and close in on myself. I just had an anxiety attack that brought me to tears because he helped me move a dresser and I thought I took too long opening the door for him to get it into my house. I'm really afraid of my newfound "baggage " affecting my relationship. Even though I know he's not like my ex at all my mind keeps associating this relationship with my last one. Any advice on how to work through this? I don't want to lose a good person because of someone who isn't even in my life anymore.
Thank you for writing this article. I didn't realize what was happening with me.I left an abuser after 8 years tried counseling,which has helped but what I'm coping with now are triggers.Almost a year into my new life in healing.just nice to know there will always be some sort of effect.I thought I was depressed at times.Turns out its perfectly normal after an ordeal like this.you've givin me hope.
I'm currently trying to calm myself down after experiencing a trauma trigger about 40 minutes ago on my way home from a 14 hour shift. A grown man threw abuse at me and I'm sat at home now in a pool of tears and snot trying to pull myself together and not knowing how. This is the first trauma trigger in about 10 years and I have no clue how to handle it, so I turned to Google and found this post. I just wanted to say thank you, as writing this has actually calmed me down, and I'll finally be able to go to bed. Ptsd is truly awful at these moments.
Thanks for writing this article. Just heloed me cope with a very recent trigger. I've been out of an abusive relationship for 5 years. Do these triggers ever fully go away? My recent trigger was caused by just seeing his name (the thing I saw it on was probably referring to someone else with the same name).
I lost my best friend to domestic violence, now all I want is to be a domestic violence advocate. I have taken the courses required and when I'm being an advocate I'm alright up until someone mentions they were strangled.. Thanks I shut down, and tips how to get past this.. I can't help anyone if I can't function. Thank you.
Magnificent goods from you, man. I've understand your stuff previous to and you're just extremely excellent.
I actually like what you've acquired here, certainly like what you are saying and the way in which you say
it. You make it entertaining and you still take care of to keep it smart.
I cant wait to read much more from you. This is actually a terrific website.
am a domestic violence survivor, having endured heanus physical, sexual, and psychological abuse from my ex for 4 years. I was fortunate enough to grab hold of God given strength, devise a safety plan, and get out before he killed me. The day was September 11, 2011. I escaped but not before being given a baseball size knot on my forehead due to hematoma, a broken nose, two black eyes, a dislocated jaw, and bruises and cigarette burns all over my body. That wasn't even the worst he had ever done to me.
After months of counseling and years of what I thought to be healing, I began to experience flashbacks due to certain words I'd hear, places I'd go, even songs I'd hear. But what really put things in full force was when just 6 months ago, my significant other (who I am currently with) told me that he sees me fighting someone in my sleep…like I'm trying to get away from a monster. He does his best to wake me, comfort me, etc. when he sees this happening. I had no idea I was doing this. Since then, flashbacks and episodes have progressed and it has gotten to where I am exercising behaviors that I would when I was being beaten, belittled, and especially left and neglected for days at a time…isolated from everyone and everything. The man I am with now was getting so confused. He knows my past experience, but we both couldn't comprehend what is making me take things out on him that ARE NOT real.
I started looking up PTSD and Trauma triggers and I couldn't breathe! I feel that the reason for the issues I'm experiencing has been pinpointed.
This artical was so helpful and gives me so much hope.
To Michelle,
In my experience, a person has to have more than average empathy skills to have any understanding of what it feels like to be you. A person who has been abused themselves can understand. Unfortunately empathy is not a promoted, educated or discussed quality so society lacks it. That being said, it is only an understanding individual that can give you the support and safety you crave. Most people will let you down. That is why it is good to use therapists and support groups and not ruining relationships and friendships by being overly reliant on them to fix problems they didn't create. Their lack of understanding doesn't really compare in fault to the cruelness of an abuser.
Recent activities in my city (recently released abuser killed his 3 ex-girlfriends). While reading the article online it scared me as I have been in a domestic violent relationship. I said outloud that I'd have a hard time sleeping and my BF says 'Don't make this about you'. I was really hurt and not sure how to handle this comment. Would appreciate some advise.
Im a newly diagnosed as having buttered wife syndrome, im on medication for depression i want to deal with this an I don't want to be a failure in life. In need more advices.
Great article! This info give me a better understanding of why someone may be acting a certain way out of the blue. Trigger are common for both bad and good emotions.
Leave a reply