Introduction to Megan Lane, Author of 'Verbal Abuse in Relationships'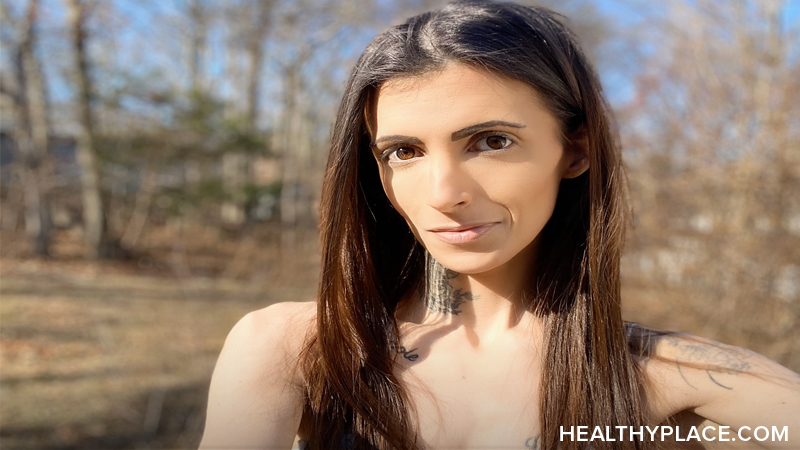 My name is Megan Lane, and I'm thrilled to join the Verbal Abuse in Relationships blog at HealthyPlace. I've been in verbally-abusive partnerships, including two failed marriages, on and off throughout the majority of my teenage and adult life.
I turned 30 years old this month. I refuse to involve myself with cruel and condescending partners anymore. Their abusive nature hindered me from becoming the best version of myself.
Megan Lane's History with Verbal Abuse in Relationships
My second husband ripped away every last shred of self-worth I possessed. He had a way of making me doubt myself, and I stopped trusting my own instincts. He insulted my intelligence with lies and constant deceit.
Since codependency is an issue I've battled with my entire life, I stayed with him even though I knew I deserved better. After eight long years, I mustered up the courage to leave him for good.
He and I have been separated for eight months now, and I'm surprised by how well I'm handling life without a husband. It's an odd situation, being terrified of a person while simultaneously fearing being without them.
Verbal Abuse in Relationship for Megan Lane Now
My near-decade marriage was a learning experience, nothing more, nothing less. I genuinely believe that I'm a survivor. Verbal abuse is sometimes deemed more tolerable than physical abuse. All forms of abuse, however, affect a person's mental state and general wellbeing.
I'm dating again, and I don't want to repeat the same mistakes I've made in my past. I know I need to work on setting boundaries and standing up for myself in an assertive manner.
For more on my experience on verbal abuse in relationships, watch this:
I'd like to spread awareness and share stories and any new experiences I may go through. I hope my blog resonates with people who are enduring, or have previously endured, verbal abuse. Sometimes feeling less alone in our struggles is all we need to get out of bed in the morning. I want to support and inspire my audience. If anyone needs someone to talk with, I look forward to hearing from you in the comments section.
APA Reference
Lane, M. (2020, May 7). Introduction to Megan Lane, Author of 'Verbal Abuse in Relationships', HealthyPlace. Retrieved on 2023, December 8 from https://www.healthyplace.com/blogs/verbalabuseinrelationships/2020/5/introduction-megan-lane-author-verbal-abuse-relationships
Author: Megan Lane
Thank you, Megan. You're beautiful and careful, seeming to be very kind- hearted and capable of understanding others. I am glad you are beginning to love yourself again. Try to think of the words of your creator in Isaiah 40 and on, Song of Solomon, and that old things are gone 2 Corinthians 5:17, and we can chart a new course with our tongues to confess 2 Corinthians 5:21.
Thank you so much for your comment. I appreciate your kind words. I'm also looking forward to continuing the process of restoring my self-love and sense of worth.
Leave a reply