Things Verbal Abusers Say and Do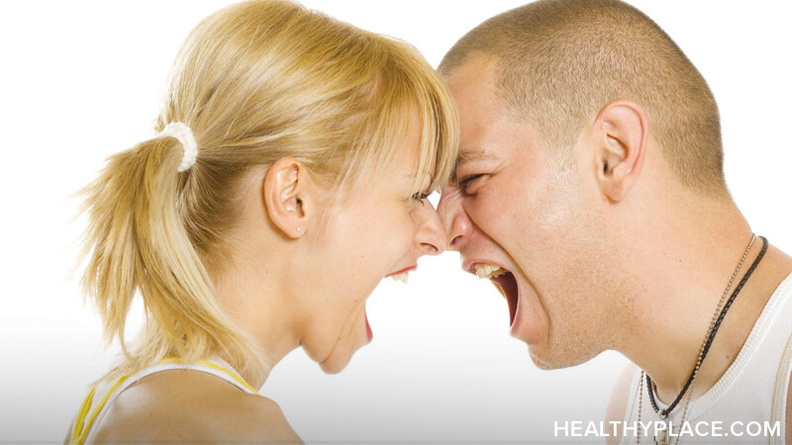 What does verbal abuse sound like? The tone and content varies from abuser to abuser, but the words effect the victim in similar ways. Victims hear horrible things from their abuser and they feel small, withdrawn, angry, helpless, sad, shame, and a hundred other horrible emotions - sometimes all at once.
In the beginning of my abusive relationship, I felt anger and stood up for myself which led to loud, circular verbal altercations that had no solutions. Later, after coming to believe that he was my hero, my savior and provider, I felt stupid and wanted to fix myself so he would love me. Much later, I turned away and left the house for awhile which eventually led to increased physical violence and leaving forever.
Sometimes my abuser's words hurt when he jabs and attempts to provoke on the phone. Mostly, the memory, the countless memories of the abusive things he's said to me rear up and try to convince me that his remembered voice is my own.
This list is only a partial list of the things verbal abusers say. It's not limited to my own abusive relationship. It takes into account what others report hearing, too.
Things Verbal Abusers Say:
"Why don't you get a job so you understand the real world? Oh, wait - I forgot - you can't get a job because you're a stupid sh!t.
"Quit your whining and crying. You have no reason to cry or complain! Your life is perfect because I made it that way!"
"Bitch" (and the countless other names I won't bother to list)
"I should have left you at the club with all the other whores."
"If you were more like my mother I could worship you."
"I hate it when you act so pitiful. Stop the waterworks and talk like a human being."
"I can't stand to look at you. You make me sick."
"You're such a great actress! You know how to get what you want, don't you?"
"I can't believe I have to come home to you every day. How did I get involved with such a train wreck?"
"I must be the first a$$hole to love you. You don't know how to please a man!"
"You're fat and miserable and you make me hate you."
"You always look like God stomped on your face."
"Why do you care what I want for dinner? My favorites taste like crap when you make them anyway."
"You used to be as beautiful as my ex, but geesh - time hasn't been good to you, baby!"
"Those children are mine, will always be mine, and if you leave you'll never see them again."
Things Verbal Abusers Do:
Deny they said anything similar to the list above.
Defend what they've said.
Analyze what they've said out loud, explaining that the words they used do not have the definitions you seem to think they do.
Block you in a room so you can't leave and thereby avoid what they're saying.
Talk horribly to the television but are really speaking to you.
Flip open their knife to open a piece of gum while looking at you under knitted brows.
Leave to do something else at the last minute when you had plans together.
Take you out for your best birthday ever and then wind up berating you on the way home for not appreciating their efforts enough.
Tell your children you need more happy pills to be a good mom.
Change the topic of the conversation so you bounce from one place to another, never getting to the core of the issue.
Accuse you of being a whore or a dummy or a _________ so often that they no longer need to say the words but can offer up a "look" and you know what they're saying (then they may deny it).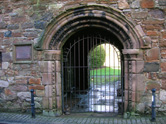 Okay. I have to stop. My stomach is literally upset right now after digesting the utter contempt and hatred some people spew on a daily basis.
If you're still living in this nonsense, learn about detachment and how it can benefit you. Maybe in time you'll choose to leave your abuser, and maybe you'll choose to stay. No one here will judge you for staying (I've been there and it can feel hopeless!), but please work on ways to make yourself feel better in the process.
Start here:
---
You can also find Kellie on her website at Verbal Abuse Journals , and social media pages on Google+, Facebook and Twitter. Buy her books from Amazon.
*Both women and men could be abusers or victims, so do not take my pronoun choices as an implication that one gender abuses and the other is victimized.
APA Reference
Holly, K. (2012, April 29). Things Verbal Abusers Say and Do, HealthyPlace. Retrieved on 2019, September 19 from https://www.healthyplace.com/blogs/verbalabuseinrelationships/2012/04/things-verbal-abusers-say-and-do
Author: Kellie Jo Holly
Dear Sara, download this safety plan and fill it out: http://verbalabusejournals.com/how-stop-abuse/escape-abuse-safety-plan/ Doing that is one way to start your path by taking care of YOU.
Men encounter the same types of abuse, and the abuser attacks them in whatever way it will hurt them the most. For example, my ex called me a whore, told me I was a housewife and nothing more. The meaning of those words wouldn't hurt a man as they hurt me, so of course the wording is different when an abuser attacks a man. Why call a man a whore? It just doesn't have the same impact. Calling a man a "player" or a "gigalo" or "man-whore" or ???? There is no word that compares because "whore" is specific to females, meant to label females, and meant to be derogatory. I'm sure you can think of other examples like that.

Men are *stereotypically* bread-winners, protectors, and aggressive. Until an abuser knows how to push his specific buttons, they would probably call them "weak" or "sorry providers (?)" or "wimps" or tell them they're horrible lovers. The abuser would attack his manhood, the essence of what the victim considers the definition of a "man" to be. All abusers go for what HURTS the INDIVIDUAL the most, and that theme is the same no matter what the gender or sexual orientation of either the abuser or the abused.
Cynthia, yes, alcoholics can change. Yes, abusers can change. This doesn't mean that your abusive alcoholic will change. "Little fleeting remarks" of kindness may be all he can muster. Ever.

I think you should decide what your husband must do to prove he is changing. Words mean nothing - you must see absolute life changes before you can trust him. Things like attending AA meetings, finding a therapist (for himself, not a marriage counselor) and apologizing to you FOR REAL. Here's a hint: If an apology sounds like this, "I am so sorry for hurting you Cynthia, BUT..." It doesn't matter what follows the "but" because the "but" means an excuse for his behavior will follow. He must take responsibility for himself and his actions. <a href="http://www.amazon.com/s/?_encoding=UTF8&amp;camp=1789&amp;creative=390957&amp;field-keywords=the%20verbally%20abusive%20man%20can%20he%20change&amp;index=blended&amp;linkCode=ur2&amp;tag=verbabusjou02-20" rel="nofollow">The Verbally Abusive Man, Can He Change? by Patricia Evans</a> is a great book for you to read. It will help you figure out what to look for when an abuser says they will change. Your library should have it.
Leave a reply