The Best Way to Quit Using Drugs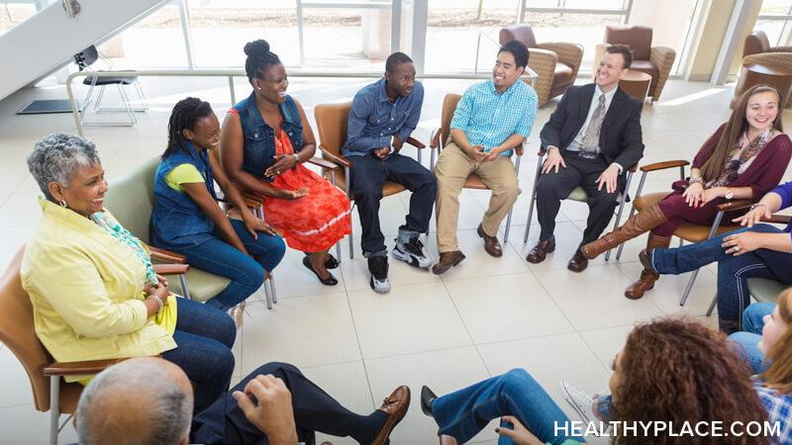 If I were to take a poll of 100 recovering addicts and ask them what method they used to get clean I would likely get a number of responses. And that's the point. The best way to quit using drugs is determined by the addict. What works for one individual may not work for another. The method you take to quit using drugs is best decided by you.

In the past, I've received some criticism about my promotion of 12-Step programs in this blog. I do not apologize for my beliefs about the Alcoholics Anonymous, Narcotics Anonymous (or any of the other 12-Step programs, for that matter). I have seen these programs literally turn people's lives around. Some people, however, are unable to get with the Higher Power concept found in AA and NA.
Quit Using Drugs by Choosing a Path
But am I naïve enough to think that the 12-Step model is the only way to go? Of course not. There are many paths to the same destination. One thing I do know is that for most individuals stopping drug use is hard to do by oneself. At some point, the addict is going to need help. The idea of "cold turkey" just doesn't cut it.
So what do you do if you want to stop using drugs but don't want to go the 12-Step route? Here are a few treatment models to consider:
Formal Counseling – Whether it is inpatient or outpatient counseling, this method can begin to open the door to the possibility of a drug-free life. The availability of resources may vary depending on where you live. Some therapists use methods such as Cognitive Behavioral Therapy (CBT) to help individuals with the recovery process.
SMART Recovery – Based on a 4-Point Program offers specific tools and techniques for each of the program points:
Point 1: Building and Maintaining Motivation
Point 2: Coping with Urges
Point 3: Managing Thoughts, Feelings, and Behaviors
Point 4: Living a Balanced Life
More often than not, individuals who decide to quit using drugs found themselves hitting bottom and came to realize that either he stops using or he ends up facing devastating consequences.
Hope is Essential to Quit Using Drugs
An added element in the early recovery process that is crucial is hope. When a person is able to have even a small glimmer of hope that recovery is possible positive things can happen.
So, in reality, there is no one "best way" to quit using drugs. The main thing is to keep an open mind and never give up hope. Of course, there are many other things a person can do to help themselves stop using drugs but having the support of others can make the process just that much more manageable.
APA Reference
CASAC, K. (2013, March 9). The Best Way to Quit Using Drugs, HealthyPlace. Retrieved on 2019, October 19 from https://www.healthyplace.com/blogs/debunkingaddiction/2013/03/the-best-way-to-quit-using-drugs
Author: Karl Shallowhorn, MS, CASAC