Can a Happy Memory Trigger Anxiety?
Anxiety triggers are pesky things and they can be difficult to avoid. As a person living with an anxiety disorder, I don't intentionally put myself in a position to trigger an anxiety or panic attack. Some triggers are easy to avoid. If snakes trigger anxiety, a pet boa constrictor isn't for you. But what about happy memories? Is it possible for a happy memory to trigger anxiety?
Anxiety Triggers Can Be Linked to Strong Emotions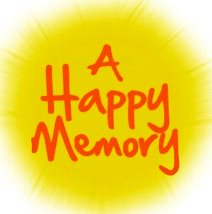 Sometimes there's an obvious anxiety trigger, like thinking about a speech you have to give or meeting someone a new. Anxiety triggers can be remembering past traumatic events. What all triggers have in common is a sudden flood of strong emotions.
Any strong emotion can grip our consciousness and give us physical sensations. Most of us have been so scared that we've gotten goose bumps or so overcome with sadness that we've cried. And, of course, emotions can trigger anxiety.
Anxiety that comes on quickly and progresses beyond a manageable level is commonly known as an anxiety attack. It is worth noting that anxiety attacks can also come out of the blue, with no trigger, whatsoever. But, through techniques such as chain analysis, a person can almost always connect the attack to some emotion, regardless of how irrational it seems.
Happy Memories Can Trigger Anxiety Attacks
Happy memories can trigger anxiety attacks. It's not common for most of us with anxiety disorders, but it is possible. The sensation of a strong, happy memory can mirror the sensation of anxiety in general. This reminder can be anxiety provoking.
Sometimes, the happy memory is just the first step toward other thoughts. First, we recall something overwhelmingly positive, such as our high school graduation. But, subconsciously, that memory leads us to recall a negative memory that happened while we in high school. Because our mind and body had already been experiencing a strong emotion, the negative memory had an easier time taking over.
It is also the thought of losing the positive momentum we've built. Remembering all the things that make us happy also reminds us that things can change. Working so hard to fight mental illness can provide us with many successes, but those successes can also be reminders of the failures we experienced.
Finally, it needs to be stated that anxiety disorder isn't always easy to peg down. Sometimes, for no reason, anxiety just likes to bop us in the head and remind us it's there. It isn't a fair, reasonable, or rational disease, but it is manageable. Don't miss out on the happy memories just because of the possibility of a panic attack. Celebrate your success and show anxiety who's boss even if a happy memory can trigger anxiety.
You can find Gabe on Facebook, Twitter, Google+, LinkedIn, and his website.
APA Reference
Howard, G. (2015, February 25). Can a Happy Memory Trigger Anxiety?, HealthyPlace. Retrieved on 2023, December 2 from https://www.healthyplace.com/blogs/anxiety-schmanxiety/2015/02/can-a-happy-memory-trigger-anxiety
Author: Gabe Howard
THANKS so much for Happy memory to anxiety article
I actually feel this! Happy memories almost kill me from inside every day...
Thank you for reading and commenting. :) Gabe
Leave a reply