My PTSD Brain Won't Be Quiet--Constant Thinking Protected Me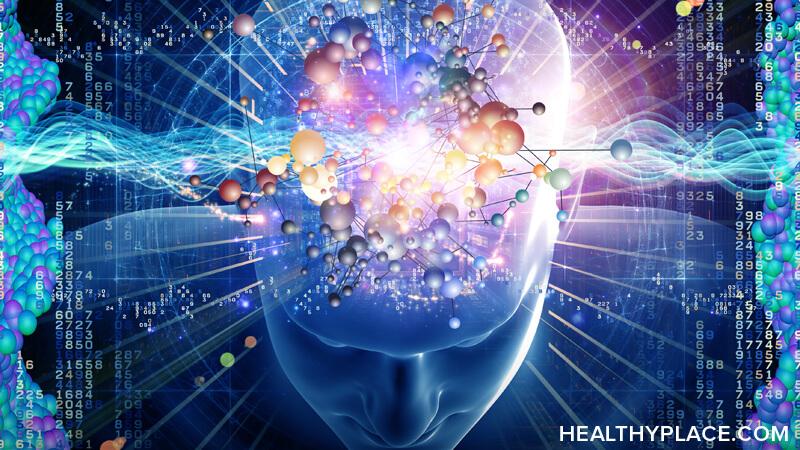 My posttraumatic stress disorder (PTSD) brain keeps me busy to avoid pain. Your PTSD brain could help you avoid pain in a very different way. The diversity found in the coping mechanisms people develop in posttraumatic stress disorder (PTSD) continues to surprise me. In my case, constant thinking was one way my PTSD brain protected me.

My PTSD Brain and Constant Thinking
In my teens, my brain created a way for me to avoid traumatic memories and obsessive thinking. By constantly having a stack of projects to work on or several dilemmas to solve, I could focus on them instead. Even now, when I am particularly stressed, I find myself slipping back into the habit of constant thinking.
In this video, I reveal what I miss out on when I'm lost in constant thinking. It is pleasant to quiet my thoughts and I realize that working on mindfulness when anxiety overstimulates my PTSD brain benefits my mental health.

APA Reference
Hollowood, T. (2017, June 26). My PTSD Brain Won't Be Quiet--Constant Thinking Protected Me, HealthyPlace. Retrieved on 2023, October 4 from https://www.healthyplace.com/blogs/traumaptsdblog/2017/06/its-hard-to-relax-when-the-ptsd-brain-wont-be-quiet
Author: Tia Hollowood
Just what I needed to hear, Tia. I consider myself cured from PTSD, but I am always busy, busy, working, working. I have no time for bad thoughts or relaxation thoughts. You were "living in the moment" and just enjoying the sights and sounds around you. I need to do more of that! Thank you!
Thanks for sharing, Penny!
I am 37 and have been diagnosed with PTSD. Thanks to my child hood and past relationships. Just looking for some way to deal with my emotions and thoughts. I have never before, so I decided this could be a good source.
I hope you find some useful information, Joni.
Such an awesome post, thank you so much for sharing. I know a good amount of individuals who as well have a hard time relaxing because of PTSD. It is such a powerful thing that takes over the brain and can be very hard on the person's mental health.
Thanks, Charlotte. It's amazing how easy it is to fall into old habits.
Leave a reply