Anxiety Says Everyone Hates Me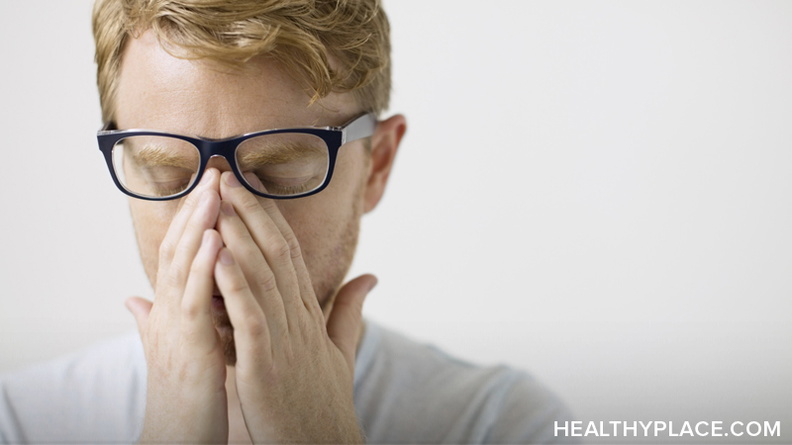 I am a strong person, physically. At six-foot-three inches tall and 250 pounds, most people wouldn't waste their breath arguing that assertion. And, whether because of, or in spite of, my bipolar and anxiety diagnoses, I consider myself to be strong mentally, as well. I am intelligent, accomplished, likeable, and successful.
Despite the mountains of evidence of this, my brain works diligently to convince me that every interaction I have with another person is a misstep. If I text someone and they don't reply back, it is obvious they are mad at me. If someone doesn't answer the phone when I call, say hello when they pass by, or reply to my email, then my mind goes into what can only be described as an emotional roller coaster. It isn't a fun, state-of-the-art roller coaster, either. It's an old wooden one, poorly maintained, and it's painful when it turns corners. The ride up the first hill is jerky, slow, and the anticipation sends shock waves I can feel all over my body. It is emotionally, physically, and even mentally straining. It is fear, panic, anticipation, and dread all rolled into one giant full body panic attack.
Anxiety Convinces Me That Everyone Hates Me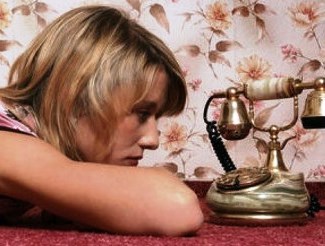 At that moment, I feel as though everyone I know is mad at me. They all disrespect me, think I am stupid, and do not want me in their lives any longer. Quite simply, my anxiety says everyone hates me.
Now, on top of all the other emotions, guilt forms. I feel guilty that I put someone in such a difficult position. I imposed by reaching out to them. Asking them a question, for a favor, or simply saying hello was uncalled for. I should not have done it and, since I'm a good person, I want to apologize. I want to reach back out to them and ask if they are mad, if they are okay, what I did wrong, and let them know I want to make amends. I want to set things right.
I Just Want the Anxiety to Stop
More often than not, what does get me in trouble and where I do make a mistake is by war dialing, constantly texting or e-mailing, or asking them one too many questions about why something is a certain way. Even apologizing for a legitimate mistake can be over the line, if handled the wrong way.
Ninety-seven times out of a hundred, the reason I didn't hear back was because the person was busy, in a meeting, mulling it over, or because people have things to do other than answer me. In the rare occasions where I did make a mistake, offend, or bother someone, the issue is generally cleared up quickly with an explanation and an apology. The people in my life know that I am a good person and don't intentionally hurt others and they doubly know I wouldn't intentionally hurt them.
Ignoring the Anxiety that Says that Everyone Hates Me
It is hard to sit back, relax, and not engage the anxiety. It baits me to do something I will later regret. I work with my therapist to find techniques to calm down and I explain to my friends and family that when I ask if they are mad me, it is because I genuinely care and I want to make sure they are okay. I am also honest in admitting that checking in with them alleviates my suffering. Often, it is more about me than about them, and they understand that.
There are as many ways to alleviate anxiety as there are people. It is trial and error, but there are techniques that work for many people. Mindfulness, meditation, advanced preparation, sleep hygiene, therapy, and medication can all be used to control this disorder. But the biggest factor in this will always be me.
You can find Gabe on Facebook, Twitter, Google+, LinkedIn, and his website.
APA Reference
Howard, G. (2014, May 6). Anxiety Says Everyone Hates Me, HealthyPlace. Retrieved on 2019, September 22 from https://www.healthyplace.com/blogs/anxiety-schmanxiety/2014/05/anxiety-says-everyone-hates-me
Author: Gabe Howard