Dating When You Are Open About Bipolar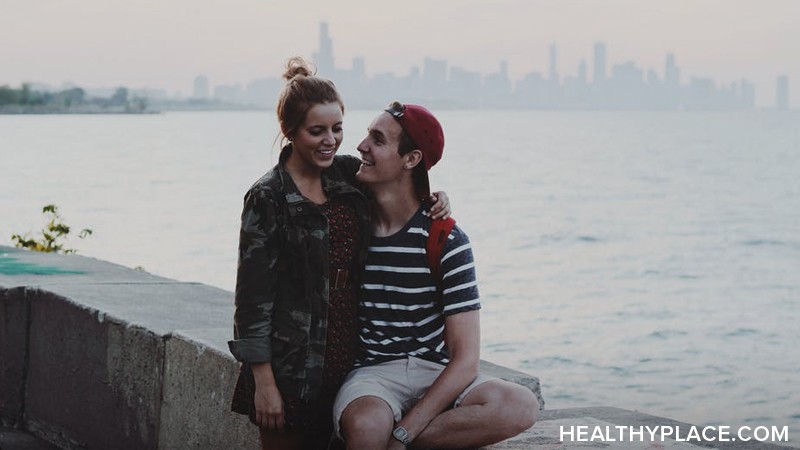 What is dating like for me as someone open about my life with bipolar 2 disorder?
In today's dating world, a social media search is the first step in getting to know a person. When I decided to come forward publicly about my life with bipolar 2 disorder on various social media platforms, I knew that many people would be aware of this personal part of my life sooner rather than later. When it coming to dating and being open about my bipolar disorder, it has led to a lot of questions, curiosity, and some rejection.
The Cons of Dating When You Are Open About Bipolar Disorder
The cons of dating when you are open about bipolar disorder are both trivial and extreme. A lot of times, when the person I am dating is aware, there are small signs of gas lighting, not in an intense way but it is still its present. Some guys are just not interested, but there are some that use me as a platform for their insecurities. They use my bipolar disorder as a free pass out of the situation. It can be seen in their language towards me when things begin going south, or I defend myself in particular situations. All of a sudden things start to turn on me.
I have responded very strongly in some circumstances, which has only done more damage than good. An example of this is when I ended things with a guy recently. We got into an argument, and I received a text from him, regarding my openness about bipolar, saying "It is too easy for me just to call you crazy. I win."
It caused me to react with such anger, not bipolar rage, but a typical reaction to such an awful thing said. However, I have never questioned my career path as an advocate, because the thing is, I win at the end of the day. I am surrounded by a loving community of supportive individuals who give me love on a daily basis.
The Pros of Dating When You Are Open About Bipolar Disorder
When I am getting to know someone, I want them to judge me based on my character, not my condition. I am an individual, and my job as a mental health advocate and my bipolar diagnosis is a significant part of my life, however, it does not define me.
In an interview I did with Teen Vogue in May 2017 about dating with bipolar disorder, I confronted this topic. My openness about bipolar disorder does a lot of the dirty work for me. When I say "dirty work," I mean that when someone rejects me based on the fact that I have bipolar disorder, it saves me a lot of time and a lot of headaches. It is a major red flag. I look at it as a character flaw of the other individual. In my opinion, it translates to me as this person is not open-minded and is reluctant in confronting a challenge.
Bipolar disorder can give another person many gifts. I am confident in this notion, and carry it with me into any romantic relationship. I need someone who is strong and going to embrace my vibrancy as well as my moments of chaos. I will do the same for him because guess what? We are all flawed, whether you have a mental health condition or not. I am grateful for bipolar disorder, in the sense that it weeds out the weak and leaves room for the strong.
APA Reference
Blum, H. (2018, January 23). Dating When You Are Open About Bipolar, HealthyPlace. Retrieved on 2023, December 1 from https://www.healthyplace.com/living-with-bipolar-blog/dating-when-you-are-open-about-bipolar
Author: Hannah Blum
I struggle with what is the right time to bring up my bipolar1 illness. It seems like the woman I'm dating always corners me about my past. I hate to be caught off guard and know in a lie. I've also been divorced for times. My daughter has advised me to remember it is best to get to know the person I'm dating before giving up my life story, Have some fun and enjoy the experience.Have some fun and enjoy the dating experience. Take it slow.
Hi Keith! Thank you for commenting. Do not feel obligated to share your diagnosis and some of your past struggles to someone right away. We feel the pressure to reveal these parts of us almost as a "warning" to the other person, but that's not necessary. No one is perfect. If someone judges you, it's their problem, not your problem. Take pride in your overcoming some of the struggles you've faced. Do not be ashamed and share more as you become comfortable with the person. Have fun dating! You are awesome! Thank you! -Hannah
Thank you for your words. I'm single and entering the dating scene for 1st time in 18 years. I have bipolar 1. It's a scary thought for me. Thank you for reminding me bc of it I'm not broken. That there are men who will see the beauty in the totality of me and not define me purely on my disorder. Thank you too for being an advocate. For speaking for those that haven't found their voice yet.
Hi Liz! Thank you so much for being open and sharing your anxieties when it comes to dating with bipolar. You are an individual and just by your comment I can tell that you are a very empathetic and courageous person. Do not feel like the underdog going into dating. No one is perfect, and we shouldn't beat ourselves down because of a stigmatized label. You are bold, beautiful and brave. Have fun, and let me know how it goes! Thank you! -Hannah
Leave a reply