Pill-Splitting: How To Correctly Split A Pill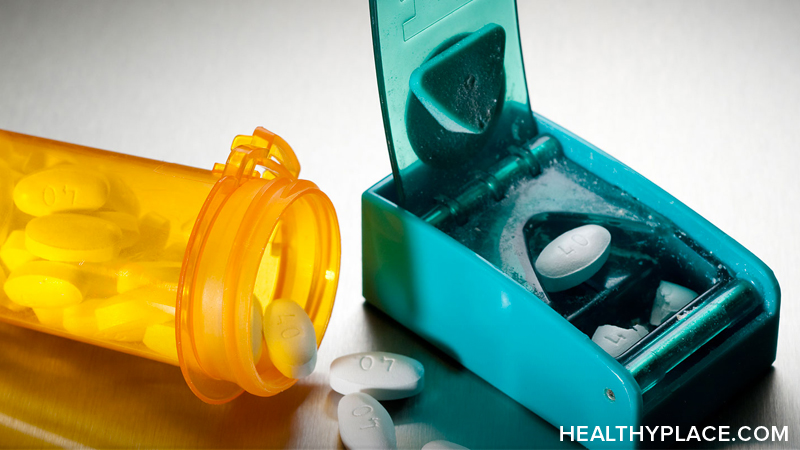 When it comes to pill-splitting, here's how to correctly split a pill.
Researchers at the Veterans Administration Medical Center in Asheville, N.C., studied patients to determine how effectively they were able to cut various types of splittable pills, and whether arthritis, a common disorder of aging, hampered that ability.
"Patients' perceptions of having conditions that affect their hands didn't seem to be as big a problem as we thought," said Brian Peek, the clinical pharmacist who led the VA study. "We knew some of them had arthritis, and that did not turn out to be a significant predictor" in accurately halving tablets.
The researchers also wanted to know if detailed instructions from pharmacists made people better pill splitters.
"We had them use two fairly common splitting devices," Peek said of a hinged cutter and a special razor blade, both of which can be purchased at pharmacies.
All too often, Peek said, patients buy splitters from pharmacies and never ask for individual instruction. He and his colleagues set up the study to take that reality into account.
In the analysis, 30 men between the ages of 50 and 79 were assigned to rotating groups: splitter A with instruction and splitter A without instructions. The two groups used the hinged cutting device. There were also two splitter B groups, with and without instructions, using the razor.
Participants who were in the "instructed" groups were read how to split pills, followed by a demonstration of the practice. Pill splitters in the instructed groups were allowed time to ask questions. The groups receiving no instruction were simply read general information about the study itself.
Patients then were asked to split 14 tablets of each of these types: flat round tablets, irregularly shaped tablets, small oblong tablets and large oblong ones. Tablet weight before and after splitting was determined by an analytical weight.
In the end, regardless of group, researchers found patients' tablet-splitting resulted in dosage deviations between 9 percent and 37 percent from those intended. Peek said about 47 percent of patients in the study reported experience with having split pills on their own. And those with experience, regardless of instruction, were most acccurate at splitting flat, round tablets. More deviations in dosage were found with the more irregularly shaped pills.
However, Peek added that an approximate deviation of as much as 10 percent may not be clinically significant with many medications that are split. Larger deviations in the study could prove hazardous for medications with a "narrow therapeutic index." Such an index, Peek said, refers to medications that can have under- or overdoses when inaccurately cut.
Warfarin, a powerful blood thinner, is a prime example of a narrowly indexed drug. Cutting away even slightly more than half of the drug eliminates the medication's therapeutic ability, leaving the patient vulnerable to dangerous clots. When too much of the medication is left on the split "half," patients are in danger of hemorrhaging.
"We hope that this study, along with others in the medical literature, will help health care providers make decisions about tablet splitting, especially when tablet-splitting is looked at as an option," Peek said.
Warning: Do not make any changes in your medications or the way you take your medications without first talking it over with your doctor.
APA Reference
Gluck, S. (2022, January 4). Pill-Splitting: How To Correctly Split A Pill, HealthyPlace. Retrieved on 2023, December 6 from https://www.healthyplace.com/depression/antidepressants/pill-splitting-how-to-correctly-split-a-pill
Last Updated: January 11, 2022