Depression Treatment Options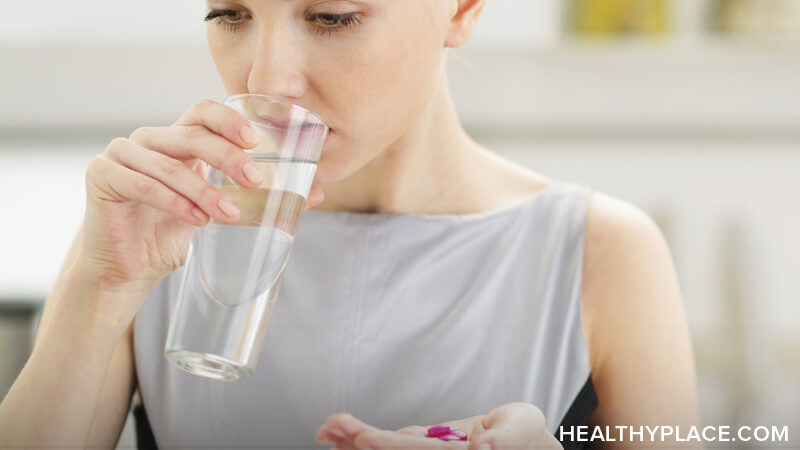 Effective depression treatments are available today and help many people dealing with this serious mental health condition.
Depression is a common, treatable mental illness that affects millions of people in the United States every year. Researchers estimate more than 12 million women and 6 million men are affected by depression in any given year. Depression treatment options include: medical, self-help psychotherapeutic and alternative techniques. No one depression treatment is right for everyone, but with treatment, most people experience a significant reduction in depression symptoms.
Medication for the Treatment of Depression
Antidepressants are the most common medication used in depression treatment and are indicated particularly in the treatment of severe depression. One type of antidepressant, selective serotonin reuptake inhibitors (SSRIs), is typically the first-line treatment for moderate-to-severe depression. SSRIs alter a chemical messenger (serotonin) in the brain. SSRIs are generally prescribed first as they are proven effective and carry fewer risks of side effects than other medications for the treatment of depression. Other types of antidepressants include:
In-depth information on antidepressant medications for depression starts here.
Therapy and Self-Help Depression Treatment
Therapy is often the first choice of depression treatment in mild to moderate cases of depression. Several types of therapy have been proven effective in the treatment of depression. They include:
Cognitive behavioral therapy (CBT) – short-term therapy designed to address faulty and illogical thought patterns contributing to depression
Interpersonal therapy – short-term therapy designed to address maladaptive patterns in situations and relationships
Psychodynamic therapy – long-term therapy designed to alleviate deeper issues underlying depression
Eye movement desensitization and reprocessing (EMDR) – therapy designed to work through traumatic memories
Self-help depression treatment can be found in books and online. Depression or other mental health support groups can also offer self-paced treatment for depression.
Learn more about: Depression Therapy.
Neurostimulation Depression Treatment
Neurostimulation depression treatments involve the modulation and stimulation of parts of the brain. Neurostimulation is typically accomplished through the use of an electrical current but can also use a strong magnetic field. Neurostimulation treatments for depression include:
Alternative Depression Treatments
Alternative treatments for depression include herbs, supplements and mind-body techniques. Alternative depression treatments are often used in conjunction with more traditional treatments like medication and therapy. Alternative treatments for depression include:
St. John's wort
Dietary supplements
Yoga
Meditation
Acupuncture
Massage
Go here for detailed information - Natural Depression Treatment: Herbal, Natural Remedies for Depression
---
---
APA Reference
Tracy, N. (2012, January 8). Depression Treatment Options, HealthyPlace. Retrieved on 2019, October 16 from https://www.healthyplace.com/depression/depression-treatment/depression-treatment-options
Last Updated: May 17, 2019