Shock Therapy Cuts Hospital Costs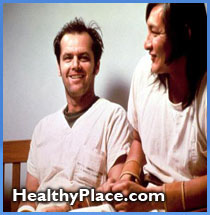 NEW YORK (Reuters) -- It may conjure up frightful memories of scenes in "One Flew Over the Cuckoo's Nest," but electroconvulsive therapy is actually a safe and cost-effective treatment for recurrent episodes of major depression, according to a new study.
During electroconvulsive therapy, or ECT, physicians pass electric currents into the brains of patients with severe psychiatric disorders such as major depression, causing the well-known side effect of convulsions. A researcher at the New York State Psychiatric Institute, Dr. Mark Olfson, and a team of colleagues from several institutions used data collected in the 1993 Healthcare Cost and Utilization Project to determine how often ECT is used, and if its benefits are worth its high financial costs.
They estimated that about 9.4% of the adult inpatients enrolled in the study who had been diagnosed with recurrent major depression had received ECT at some point. More than half of these patients received the shock therapy within 5 days of being hospitalized for a depressive episode.
In general, patients treated by ECT tended to have more costly hospital bills. But when the investigators compared the costs of caring for these patients with the medical costs for patients with similar clinical characteristics but who did not receive ECT, those who received ECT actually had shorter, less costly hospital stays. This "...suggests that hospital costs would have been higher if ECT were not available for the patients who received it," the researchers explain in the January issue of the American Journal of Psychiatry. Yet economically disadvantaged patients were less likely than privately insured individuals and patients from affluent neighborhoods to receive shock therapy.
Older adults were more likely to receive ECT, perhaps because they are more sensitive "...to the side effects of tricyclic antidepressants," Olfson and colleagues propose. Alternatively, some data suggest that "...older depressed adults may preferentially respond to ECT."
The new findings indicate that ECT tends to be used "...in a highly selective manner..." in the treatment of patients with recurrent major depression. In light of this study, the authors suggest that the benefits of shock therapy be revisited.
SOURCE: American Journal of Psychiatry (1998;155:1-2,22-29)
next: Shock Therapy: Positive and Negative Charges
~ all Shocked! ECT articles
~ depression library articles
~ all articles on depression
APA Reference
Staff, H. (2000, December 29). Shock Therapy Cuts Hospital Costs, HealthyPlace. Retrieved on 2023, December 8 from https://www.healthyplace.com/depression/articles/shock-therapy-cuts-hospital-costs
Last Updated: June 20, 2016