Why Do I Need Regulated Sleep Patterns?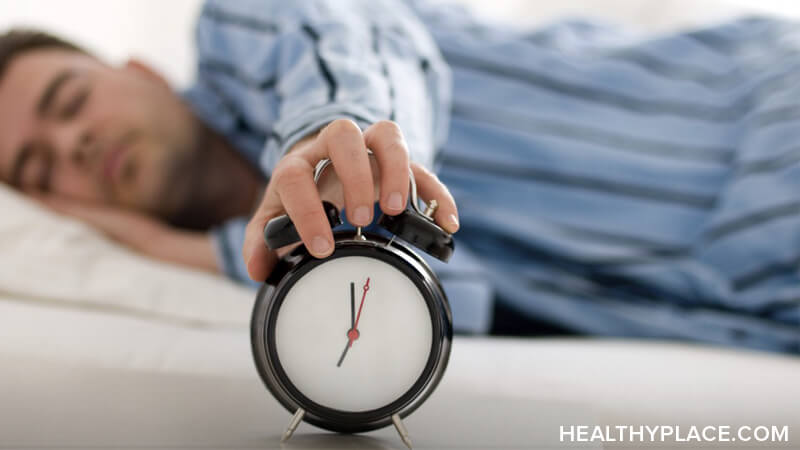 Sleep deprivation, no matter what the reason, can cause depression. Learn more about why it's important to look at your sleep patterns.
Gold Standard for Treating Depression (part 16)
Sleep is a powerful regulator of brain chemistry. A night of regular, uninterrupted sleep helps reduce depression by making sure that your hormones and neurotransmitters can function normally and give you the physical energy you need to get through the day.
This can often seem impossible if depression is either taking away your energy or making you so agitated you can't sleep. It helps if you plan for a good night's sleep throughout the day.
One choice is to avoid the people who stir up your brain to the point that you can't sleep. Caffeine and alcohol are also two of the main culprits in sleep disruption. Like many people, you may use caffeine for energy and alcohol to wind down before you go to bed. The problem with this is that they affect your ability to go into deep sleep mode once you finally do fall asleep. Thus, for example, making changes in these two areas, even if it's gradually, can significantly help you fall asleep easier and get up more refreshed.
video: Depression Treatment Interviews w/Julie Fast
---
---
APA Reference
Fast, J. (2009, January 1). Why Do I Need Regulated Sleep Patterns?, HealthyPlace. Retrieved on 2023, December 4 from https://www.healthyplace.com/depression/depression-treatment/why-do-i-need-regulated-sleep-patterns-gsd
Last Updated: May 17, 2019