Therapy For Hard to Treat Depression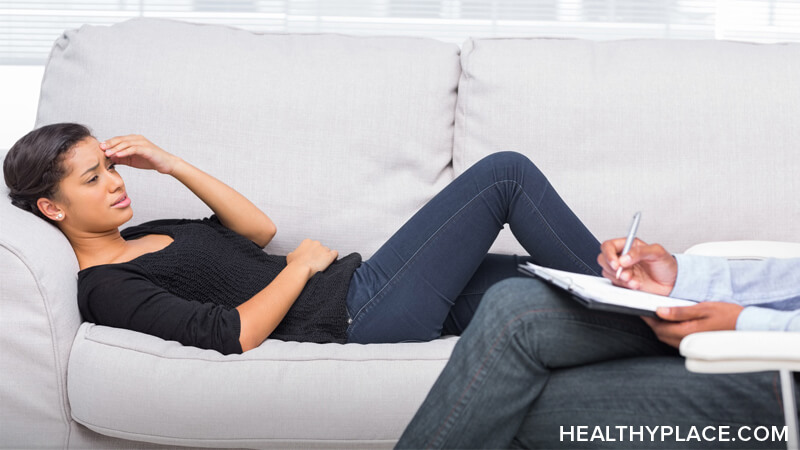 Therapy is recommended for all mental health issues, but may be particularly helpful in the treatment of MDD (major depression disorder). Therapy types include:
Cognitive behavioral therapy: addresses thoughts feelings and behaviors that affect your mood. It attempts to alter negative thinking patterns. One benefit is this type of therapy is often short-term, around 12 sessions.
Dialectical behavioral therapy: an intensive therapy that focuses on mindfulness, interpersonal effectiveness, emotion regulation and distress tolerance skills.
Interpersonal / Family therapy: addresses individual issues and those of the family, particularly focused on relationships and working out stress.
Group psychotherapy / Support groups: a group of people each with MDD or a related disorder supporting each other through their illnesses. Support groups are normally made up of peers while group psychotherapy includes a professional psychotherapist.
Psychodynamic treatment: sometimes known as talk therapy this is one-on-one treatment is designed to handle issues underlying depression. This type of therapy may take longer than others due to the type and depth of issues discussed.
Pro: Many benefits of psychotherapy for depression. Side effect free and may help all parts of life.
Con: Can be expensive and sometimes lengthy.
APA Reference
Tracy, N. (2022, January 4). Therapy For Hard to Treat Depression, HealthyPlace. Retrieved on 2023, December 6 from https://www.healthyplace.com/depression/severe-depression-treatment/therapy-for-hard-to-treat-depression
Last Updated: January 11, 2022