About Judith Asner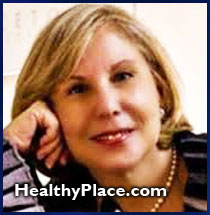 Judith Asner started one of the first outpatient programs for eating disorders in 1979 on the East Coast. She continues to work primarily with bulimics both individually, in groups, and with their spouses. Judith also does life-coaching, helping people via telephone. Her newsletter, Beat Bulimia, is the culmination of more than 25 year's experience with the syndrome, work that has given her a solid and well-deserved reputation as a pioneer in the field of eating disorders.
Judith Asner is a psychotherapist and virtual coach from the Washington-Baltimore area. She is a Diplomate of the Board of Clinical Social Workers and a member of the National Academy of Social Workers. She received her training at the University of Maryland School of Social Work in 1971 at the age of 24.
Since then, she has worked steadily at her practice while continuing her post-graduate education. She has been trained in psychodynamic psychotherapy, cognitive-behavioral therapy, and group psychotherapy. She has presented papers on eating disorders at the American Group Psychotherapy Association and the International Association of Eating Disorders Professionals. Most recently, she has become a certified Imago Relationship Therapist for couples, based on the ground-breaking work of Harville Hendrix, Ph.D., and has studied professional coaching in the MentorCoach program of Dr. Ben Dean.
She has lectured extensively to professional and lay groups on the East Coast and has appeared on TV and radio to educate the public about eating disorders. Her interest in her those suffering from bulimia nervosa, and other eating disorders, and their wellness is continually increasing as the years go by.
A Letter From Judith Asner
This is not a formal letter, but a note between friends.
I've been learning new ways of living and eating that will help us live a healthy life. As some of you know, I've spent the last thirty years of my life studying bulimia so that I could cure myself and later help others. Having just celebrated my fifty-third birthday, I can honestly say that life is good.
I speak openly about bulimia because I know in my heart that it is not a "crime" but a disease. Like any other disease, it needs to be brought under control.
Some of you may feel as if you will never recover from this affliction. Well, believe me, you can. It's not quick and easy. But with help, determination and faith in yourself, you can recover from bulimia.
Maybe you won't be "perfect." No one is. But you can be a happy, healthy person, and if you ever have a bad day, make it a rare blip on your radar screen.
Let me tell you about myself...
I received the "gift" of bulimia when I was twenty-one. I call it a "gift" thirty years later because ultimately it made me a stronger, more compassionate person. And it led me to discover a greater gift -- my ability to help other people.
I had what is called "bulimia of sudden onset." This type of bulimia usually occurs after a major trauma. For me, it was the death of a parent. Anything -- even bulimia -- was less painful than my facing this loss.
At the time, bingeing and purging was my magic wand. It helped me forget the real issues. I could eat all the foods I wanted and -- abracadabra -- not get fat! What a great distraction. Everyone told me how great I looked. Of course, I would have died if anyone had peered behind the pretty face and thin body to discover the true Judith Asner.
Enter Jane Fonda! Thank G-d she went public, announcing to the world that she had bulimarexia and could empty a fridge in five minutes. If she could admit it, I could too. Being in the same league with Jane Fonda didn't seem too bad. I am forever grateful to her for her bravery.
As time went on, I became more honest about who I was. Now that I am well, I can talk about those dark years with some distance, and much more compassion for myself. Best of all, I can encourage you.
Yes, bulimia is a horrible disease. But if you keep it a secret, you can't get help from those who love you. And although you are probably worried that some people will say mean things behind your back, don't let that stop you from speaking up. I've learned that most people will understand. They will want to be your friend.
Those of you who aren't yet eighteen, please tell your parents -- so that they can get you professional help. And if you're worried about hurting your parents, remember this: they will be far more hurt by the fact that you did not trust them with your secret than that you have an eating disorder.
If your parents can't help you, you still have resources: another family member, school guidance counselor, or your priest, minister or rabbi. You can also call The Association of Anorexia Nervosa and Related Diseases (Highland Park, Illinois).
Best wishes to all, and to all a good day,
Judith
next: Intervention to Help Someone with Bulimia Nervosa
~ all Beat Bulimia articles
~ eating disorders library
~ all articles on eating disorders
APA Reference
Staff, H. (2008, November 14). About Judith Asner, HealthyPlace. Retrieved on 2023, December 3 from https://www.healthyplace.com/eating-disorders/articles/about-judith-asner
Last Updated: April 18, 2016