Anorexic Women More Likely to Be Suicidal: Study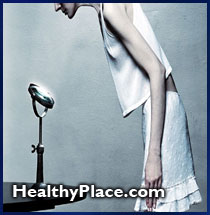 A new study conducted at the University Hospital in Zurich, Switzerland has revealed that women with anorexia are more likely to have suicidal thoughts than those with bulimia or other disorders.
The researchers led by Gabriella Milos found that 84 percent of the women in the study had at least one other psychiatric disorder besides an eating disorder, including depression, drug or alcohol abuse or fearfulness or anxiety.
The two-year study included 288 patients diagnosed with some form of eating disorder. 26 percent of the women said that they had attempted suicide at least once in the past.
This rate is four times higher than in the general female population of Western states, the researchers said. Also, about 26 percent of the patients said they were having current thoughts about suicide.
Women in the study who reported suicidal thoughts tended to be much younger when their eating disorder appeared and were more fixated on their appearance and fearful of weight gain than those without suicidal thoughts.
"Anorexia nervosa patients' starvation is a form of chronic self-harming behavior and continuously maintaining underweight generates considerable distress," Milos said. (ANI)
next: Eating Disorders and Possible Co-Existing Illnesses or Addictions
~ all articles on depression and eating disorders
~ eating disorders library
~ all articles on eating disorders
APA Reference
Gluck, S. (2004, May 9). Anorexic Women More Likely to Be Suicidal: Study, HealthyPlace. Retrieved on 2023, September 26 from https://www.healthyplace.com/eating-disorders/articles/anorexic-women-more-likely-to-be-suicidal-study
Last Updated: April 18, 2016