Eating Disorders And Low Self-Esteem Are On The Rise In Girls
Specialized Affirmation Cards Boost Self Esteem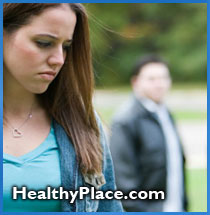 Eating disorders and low self-esteem are on the rise in girls. Super-thin models and ads focusing on appearance negatively affect girls' self-image, as does sexual abuse. It's important to boost girls' self esteem and positive body image; Love Yourself affirmation cards help do this.
Girls, more than ever before, are struggling with distorted body images, low self-esteem, and eating disorders. The average girl views 400 to 600 ads per day (that's 250,000 ads by the time she's 17), with many of those ads featuring models who weigh 23% less than the average woman. It's no wonder that the number one wish for girls ages 11 to 17 is to be thinner. Many girls buy into the beauty myth, believing that in order to be liked or be attractive they must be thin. And when you consider how many girls also experience sexual abuse - 1 out of every 3 girls before the age of 18 - it's easy to see why so many girls hate their bodies and struggle with eating disorders and low self-esteem, and why it's so important to help girls love themselves for who they are.
Incest survivor Cheryl Rainfield knows how important loving yourself can be. Rainfield says, "I struggled with self-hate, low self-esteem, and body issues all my life. It's only when I started to treat myself with compassion that I could begin to love myself. Rainfield created Love Yourself affirmation cards to offer girls and women positive messages. "I drew the cards to help counteract some of the negative messages so many of us hear and see, Rainfield says. "Each of us deserves to be loved, and to love ourselves - yet that can be so hard to do."
Positive messages, especially when repeated, can help build self-esteem and challenge negative self-image. Rainfield's cards show girls and women of many shapes, sizes, races, and ages, and encourage the reader to see their inner beauty, to love and accept their bodies, and to love themselves.
"The cards are terrific! Pamela Verona says, from Eating Disorders Online. "I believe any parent with a young daughter (or son) should have these. I now have a one-year-old daughter and making sure she grows up with a healthy body image and self esteem is very important. I will show these cards to her as she grows.
Love Yourself cards are especially appropriate this month, as February 27 through March 5 is National Eating Disorder Awareness Week, and February is International Boost Self-Esteem Month. However, the messages of these cards are needed all-year round.
Rainfield says, "There are very few images and messages that reflect the true diversity of girls and women. It's time we had positive messages and images about ourselves."
next: Eating Disorders: Common in Young Girls
~ eating disorders library
~ all articles on eating disorders
APA Reference
Gluck, S. (2008, December 28). Eating Disorders And Low Self-Esteem Are On The Rise In Girls, HealthyPlace. Retrieved on 2023, December 6 from https://www.healthyplace.com/eating-disorders/articles/eating-disorders-and-low-self-esteem-are-on-the-rise-in-girls
Last Updated: January 14, 2014